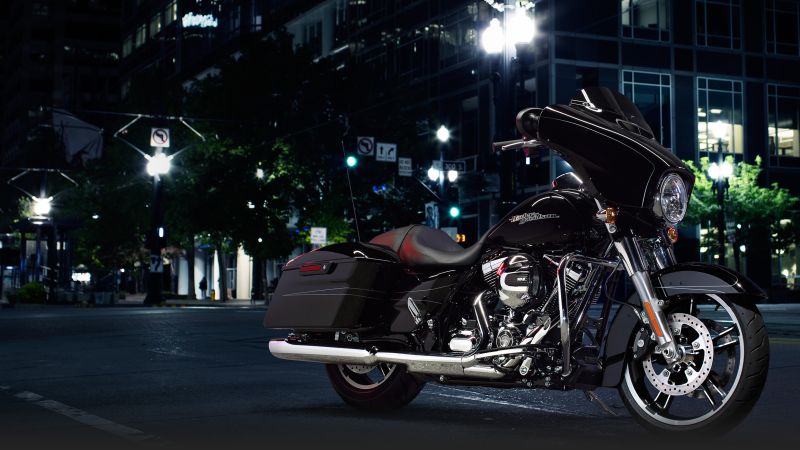 Today I'm going to write about two things that are very, very close to my heart – music and motorcycles. I know, I know, been there, done that, and got the mixed tape – I'm hardly breaking new ground here. The beauty of both subjects is in their sheer ability to polarise though, as is the case with most subjects that inflame passions and get the blood pumping. Because when it comes to the matters of the heart, all rationalisations are tossed, and sent sailing straight out of the window.
Today though I'm writing about the meeting of these two disparate worlds – the confluence between pulsating guitar riffs and roaring exhaust notes. My subject for this blog is the songs or music that evokes the same emotions you feel on the bike – sometimes the calm soothing of the wind in your face, sometimes the urgency and adrenaline to shoot across the roads, and oh so much more. Now, some of the songs I've picked have very obvious motoring themes, some, not so much – but all of them have a very strong connect with riding for me personally, and since this is my personal blog what I say goes!
So whether you decide to get all these songs and blast them in your living room – eyes closed, picturing yourself cruising down the road, or you're rich enough to afford something along the lines of a Harley-Davidson Street Glide Special with its badass 5-and-a-quarter-inch speaker system and can actually blast it while cruisin' down the roads, this is my definitive biking playlist. So without further ado, here are those tunes that put me in the riding headspace, and why:
Riders on the Storm by The Doors –
What else could song numero uno be especially considering what my blog handle is? While the song is about a perpetual hitchhiker with homicidal tendencies, THAT solo, those licks and the whole chill vibe brought on by Morrison's voice makes me ache for wide open roads, so it's gotta be there. Plus, you know, the handle thing – so yeah…. Give it a listen here:
Born to be wild by SteppenWolf –
"Get your motor runnin' head out on the highway, lookin' for adventure and whatever comes our way." Do I really need to say any more? This is the ultimate biking anthem, and with bloody good reason. *Boooooooorn to be wiiiiiiiiild* oh you just gotta love it. Here it is (with clippings form Easy Rider):
Bad to the Bone by George Thorogood and the Destroyers –
Those blues-inspired riffs and those slightly cliché lyrics. This song screams badass – perfect for biking then eh? Check it:
Fuel by Metallica –
Fuel, Fire, Desire. Hetfield's throaty, growly, angry vocals and Hammett's blazing guitar riff, and of course, all the song talks about is going insanely fast – "quench my thirst with gasoline" don't get much better than that. Watch here:
Highway to Hell by AC/DC  –  There's something about Bon Scott's vocals and Angus Young's guitar licks that just encapsulates what it feels like to really ride. The song is powerful and oh so rock n roll, and comes from one of my favourite bands of all time. Take a listen:
Ace of Spades by Motorhead – Aah Motorhead. That says it all really doesn't it? Ace of Spades is a fast paced, edge-of-the-seat song that makes me want to grab the nearest bike and see if I can hit the rev limiter in all the gears. It is aggression personified, and I love it.
It's a Long way to the Top (If You Wanna Rock 'N' Roll) by AC/DC – This is my Ladakh song, after all, it is a long way to the top to Khardung La too innit? And I couldn't help but include it here. Oh and Bagpipes in a rock song? Yes please! For your auditory pleasure:
Radioactive by Imagine Dragons – A much younger song, but that is perfect to set the mood before you head off into the distance. I love the build-up, and the "I feel it in my bones, enough to make my system blow. Welcome to the new age, to the new age…" bit is particularly evocative. See for yourself:
Smooth by Santana ft. Rob Thomas – Santana's genius meets Rob Thomas' unique vocals, and it's a combo that just oozes cool. Very groovy, and perfect for a lazy Sunday spin. Here you go:
Free Fallin' by Tom Petty – Another, languid, easy-going number that may not be about motoring, but sure does throw up images of empty, tree-lined mountain roads and cloudy skies (at least for me). See if it works for you:
Bonus: Highway Star by Deep Purple – "I'm a highway star" damn straight. The tempo of the song is perfect to get the adrenaline flowing and to set you in the mood for a fast, long ride. Listen, now! :
I could go on, and on, and on….There are so many songs I've omitted, and this only from the rock n roll genre that I so adore. I'm sure you guys have a definitive riding playlist to share, and if you do then don't hold back, spread the love. Let me know what you think of my list and what you'd like to add to it. Happy listening, and happy riding.