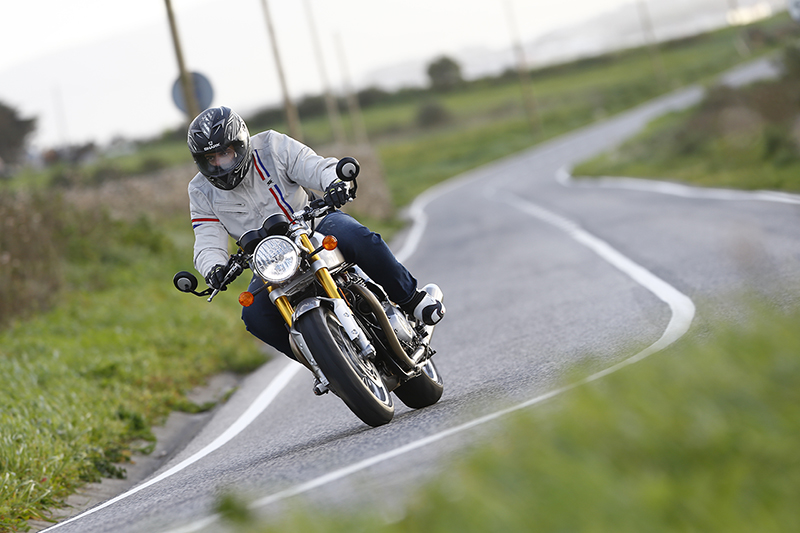 Well, after spending a good amount of time in the conference room for the briefing, I was finally riding out of the hotel and was on my way to the twisties, which as I discovered were quite a distance away. Anyway, the first thing I noticed was how relaxed the bike feels on the highway. With the engine spinning at just over 2,500 RPM in sixth gear, the bike feels utterly refined and smooth. I was doing just over 120 km/h and when I opened the throttle suddenly, she simply lunged forward quickly gaining speed. The torque is immense and a lot of it is present from as low as 2,000 RPM. And the surprising thing is that it doesn't arrive in a violent way. The torque delivery is linear and smooth. The engine feels and is highly refine and the availability of the torque from low RPM makes it utterly easy to ride.
Talking of riding, the ride quality, even on the slightly firm Showa and Öhlins kit, was quite surprisingly soft enough for European conditions. It was highly comfortable and plush. But the true nature of the Thruxton R was witnessed once I left the highway and made my way to the twisties. By now I was confident that it will handle beautifully when she sees the mountain roads and I wasn't surprise when she actually did that. Corner to corner she just stuck to her line like she was on rails. The stability in the corners was excellent and the agility was mind-blowing. The Thruxton R weighs just over 200 kilos but the way it is engineered, I hardly noticed the bulk. One of the reasons is good weight-distribution, 48:52, which gives the bike a good balance.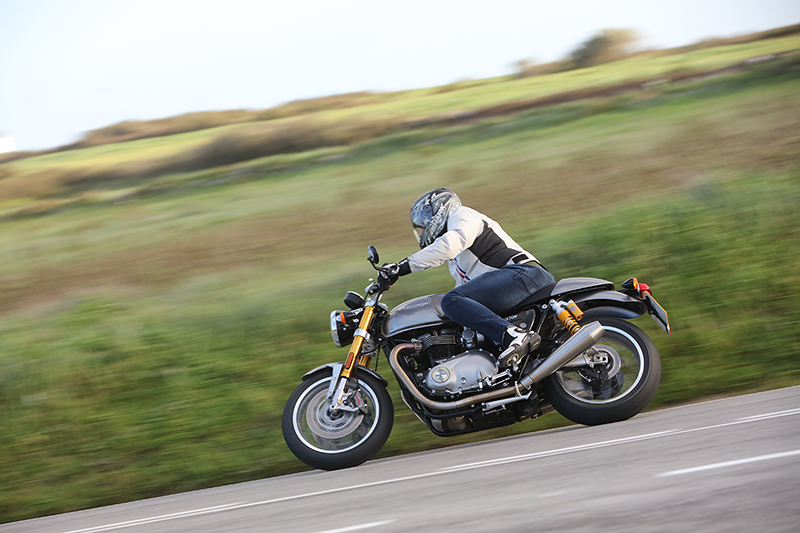 After going crazy in the mountains, we were on our way back to the hotel when I realised what a wonderful bike Triumph has launched. She handles beautifully, has a refined and powerful parallel-twin motor, and most of all looks the part. When we reached the hotel, I tried squeezing the price out of the Triumph officials, however, they kept quiet about it. In the UK, the Thruxton R is priced around £15,000, which translates to Rs 15 lakh. But if Triumph decides to keep the Indian price similar to the UK price then, the Thruxton R will be an expensive piece of retro-cool. But we are keeping our fingers crossed and hoping that Triumph takes a sensible decision on the pricing front. For a more in-depth first ride review don't forget to pick up the May issue of Bike India.