Tork Motors have announced the addition of a new Urban trim on their Kratos-R electric motorcycle. Priced at Rs 1.67 lakh (ex-showroom) the new trim is aimed at ensuring performance without compromising on range.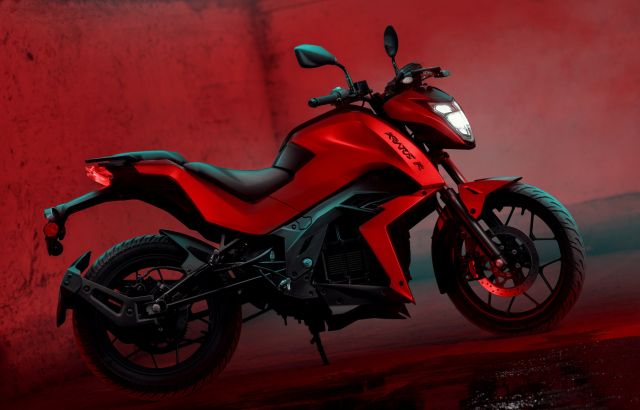 Based on the existing Kratos-R, the Urban trim comes with features limited for everyday city commutes. The new trim focuses on pure city riding by offering relevant and most used features of Kratos-R along with the home charging set-up. The electric motorcycle comes with a 'City' ride mode with a top speed of 70 kmph and a range of over 100 km.
In terms of styling and powertrain, the motorcycle remains unchanged. It will be available in three solid colours – Streaky Red, Oceanic Blue, and Midnight Black. On the tech front, the motorcycle is equipped with a 4.0 kWh Li-ion battery pack (IP 67 rated) powering an 'Axial Flux' motor, which has recently been granted a patent, delivering an efficiency of 96%.
Initially, buyers will be able to enjoy the complete suite of features for a period of 30 days. This includes features such as multi-ride modes (Eco, City and Sports), reverse mode, fast charging, in-app navigation, live dash over Bluetooth, vehicle locator, anti-theft system, geofencing, charging point location, OTA updates, ride analytics, track mode analytics, smart analytics and guide me home lights. Consumers willing to get these features unlocked will be able to do so at a minimal cost of Rs 20,000 within six months of purchase.
Announcing the new trim, Kapil Shelke, Founder and CEO, Tork Motors, said, "As we make our way into new markets in the country, we realise there is a great variation in riding style and usage pattern of our consumers. The new 'Urban' trim fulfils the requirements of an urban commuter who wants uncompromised performance and range at a very accessible price point and the features that he needs on an everyday basis. While this makes a compelling case for itself, the customers will also have flexibility to upgrade within a fixed time frame."
The Kratos-R Urban trim will be available across Tork Experience Zones across India, starting August 15th this year. Consumers can book their Kratos-R online by visiting the company's official website at https://booking.Torkmotors.com/checkout/ at just Rs 999.
Story: Alshin Thomas
Also read: Honda SP160 Launched In India