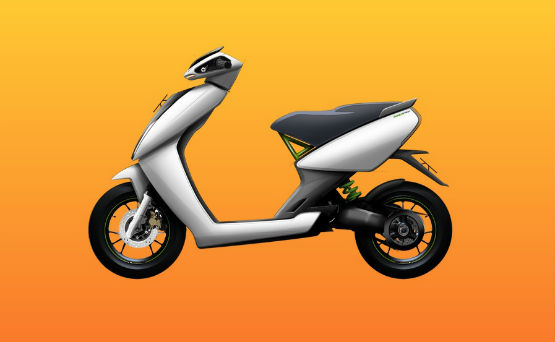 Ather Energy, a Bengaluru-based start-up firm, have clinched an investment of US $12 million (approximately Rs 75 crore) from Tiger Global to develop an electric two-wheeler.
The bike will be developed ground-up by Ather and is called the S340.The S340 will be powered by an electric motor and a Lithium-ion battery pack. The bike will also feature a touchscreen dashboard which will allow users to select from a range of riding modes and also allow data logging and on-board diagnostics. The S340 will use a light aluminium frame and will have a top speed of 75 km/h.
Ather Energy began in late 2014 with investments of US $1 million (approximately Rs 6 crore) from Sachin Bansal and Binny Bansal, founders of Flipkart, and Raju Venkatraman of Medall Healthcare. The second round of investments will be aimed at vehicle integration and manufacturing of the S340, and the company aims to have the bike ready for test rides by October this year.