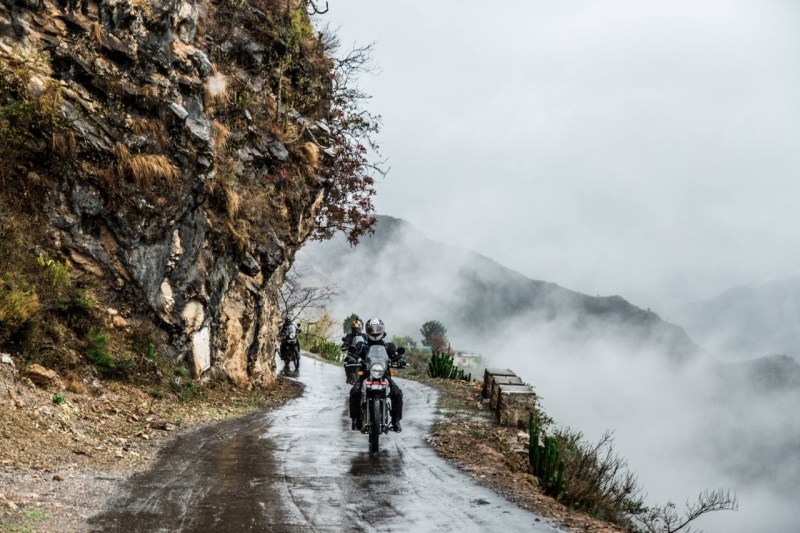 Hot on the heels of an exciting reveal, Royal Enfield will launch the all-new Himalayan today. Here's our first ride experience.
Story: Jim Gorde
Photography: Royal Enfield and Jim Gorde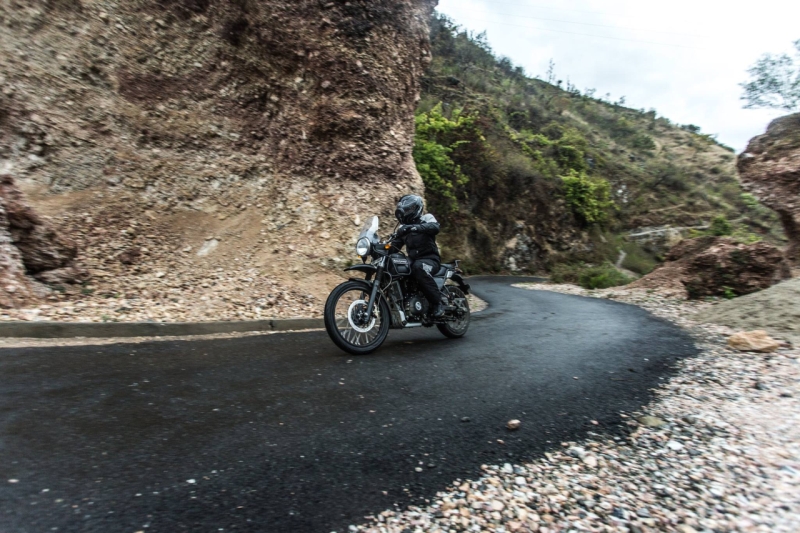 Having called us to the beautiful hills of Shimla with crisp mountain air and a forecast of rain, the Himalayas were the perfect setting to experience the new Himalayan: the first all-new motorcycle from the oldest motorcycle brand in continuous production. Royal Enfield went all out with this effort. The Himalayan is actually targeted at not just existing Royal Enfield owners, but also users of 100-150cc motorcycles who aspire to own an adventure touring bike. Yes. The Himalayan is a purpose-built adventure-tourer and it's a bloody good one too.
The bike was imagined a long time ago, around a decade perhaps, the brand being associated with the Himalayas and almost go-anywhere performance. With the Himalayan, they have exactly that. A new chassis, new suspension, all-new engine, and totally revised ergonomics mark the Himalayan apart from anything else in the stable, or even the market.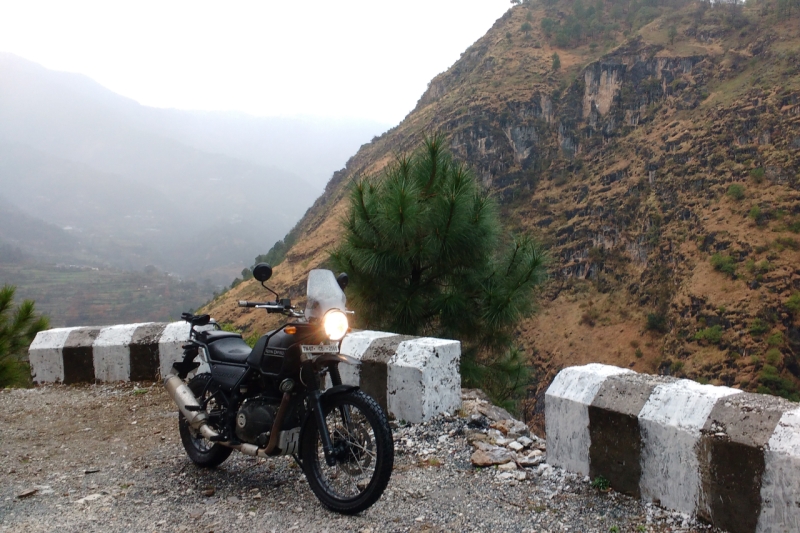 The Himalayan gets a new 411-cc overhead-cam single that is air cooled with an oil-cooler. With the carburettor, it makes 24.5 PS at 6,500 RPM and a very usable 32 Nm of torque peaking between 4,000 and 4,500 RPM. However over 90 per cent of the peak torque is available between 2,500 and 5,000 RPM making for good tractability and linear delivery. The five-speed gearbox has relatively shorter gearing and second gear can pull you from 0 to 50 km/h effortlessly.
The chassis and suspension are the other big changes. The Himalayan has been built to support panniers from the outset. The frame incorporates luggage rack provisions and even at the front, the exoskeleton like frame allows for mounting jerry-cans for fuel, to supplement the 15-litre tank. The console features an analogue speedo, a small rev-counter and even a compass, with the digital display incorporating two trip meters, one reserve trip meter and odometer. You also get hazard lights.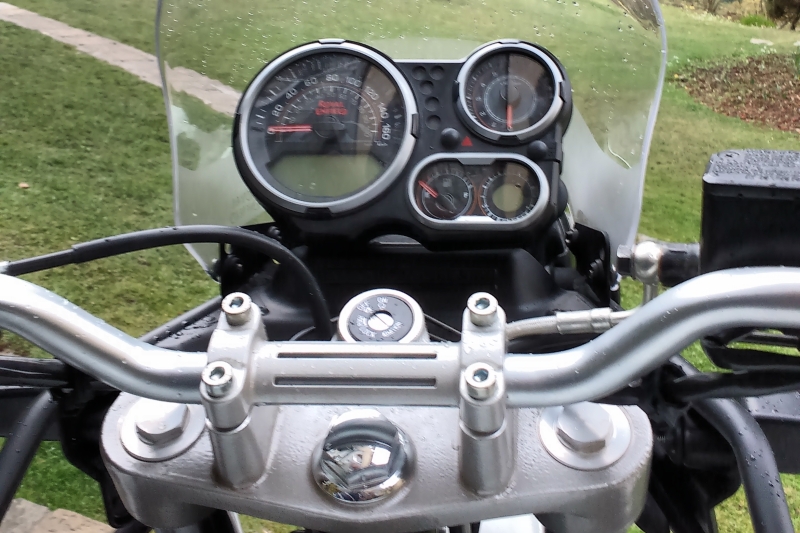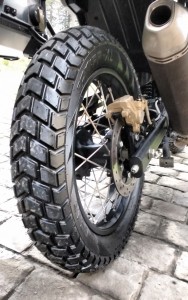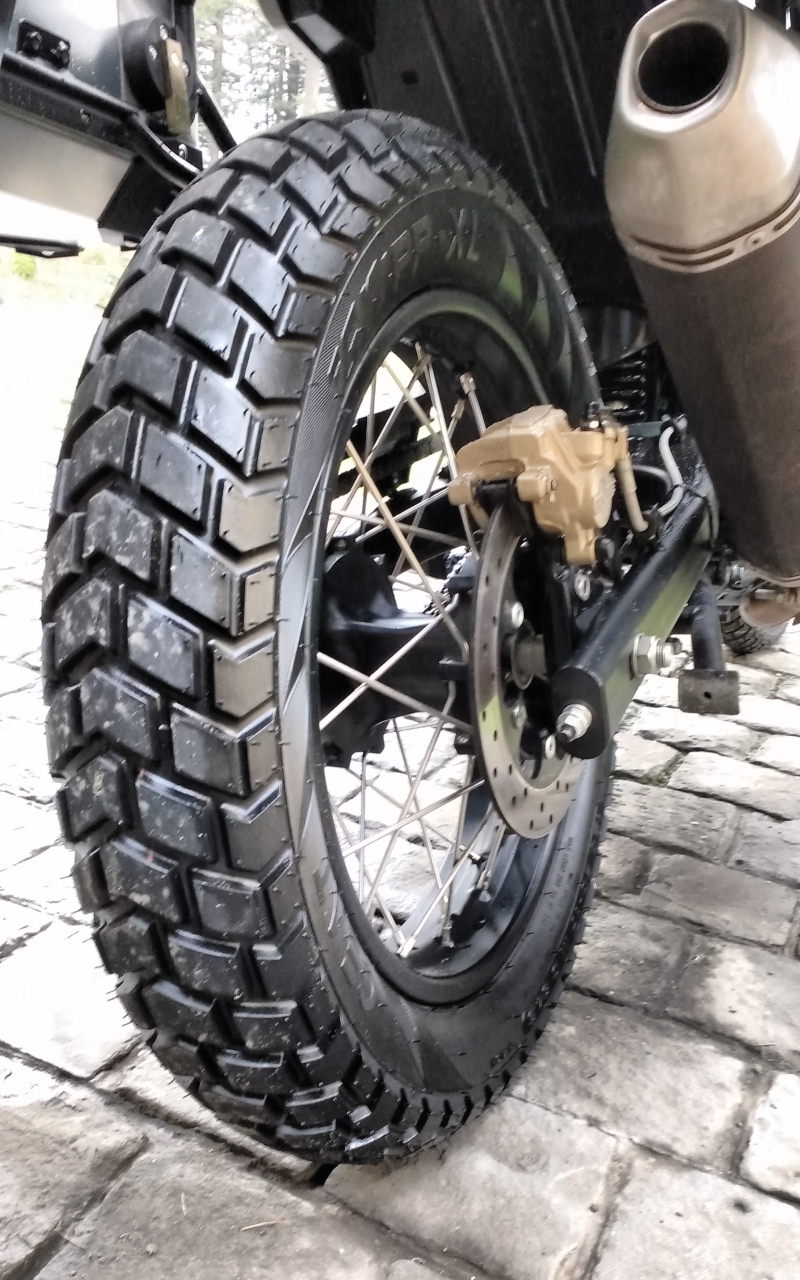 The front suspension is a 41-mm telescopic fork with 200-mm travel. It puts down a 21″ wheel wrapped in 90/90 rubber with a 300-mm disc brake. At the rear is a 17″ in 120/70 rubber and a 240-mm disc brake that is placed with the company's first ever monoshock suspension. The link-type unit allows for 180-mm travel and is tuned for an excellent ride be it on or off road application. Even with those specs, the 800-mm seat height makes it a comfortable bike for people not so tall, and doesn't seem as intimidating as bigger adventure bikes already on sale.
That's another key point. Royal Enfield want the Himalayan to be not just accessible but also very approachable. And, it is. The handling is a complete pleasant surprise. Just stand on the pegs, keep the throttle constant and let the bike do its thing. It can deal with rain, mud, slush, ruts, snow, ice and, of course, tarmac, with ease. The engine's power output has also kept in mind that many smaller bike riders will be upgrading from bikes making anywhere from 8-15 PS and, coupled with the controlled weight of 182 kg, will deliver an easy-to-get-used-to experience for those who truly want to get out and get going.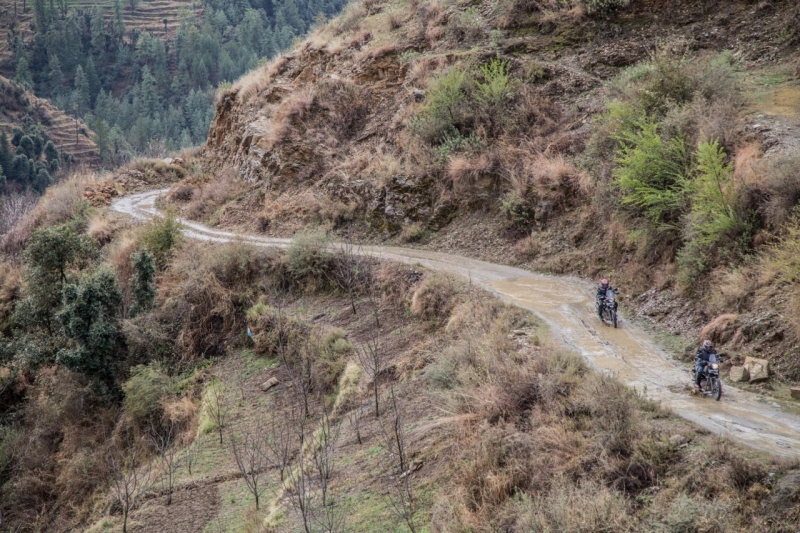 The Himalayan will be launched today at an estimated Rs 1.6-1.8 lakh depending on how competitive Royal Enfield are feeling. If you though the Bullet had no alternatives, this one takes that concept even further. Stay tuned for more.
EDIT: The Royal Enfield Himalayan has been launched at Rs 1.56 lakh (ex-showroom). That works out to Rs 1.80 lakh on the road. An extremely competitive price indeed. A lot of other bikes are going to feel the heat.