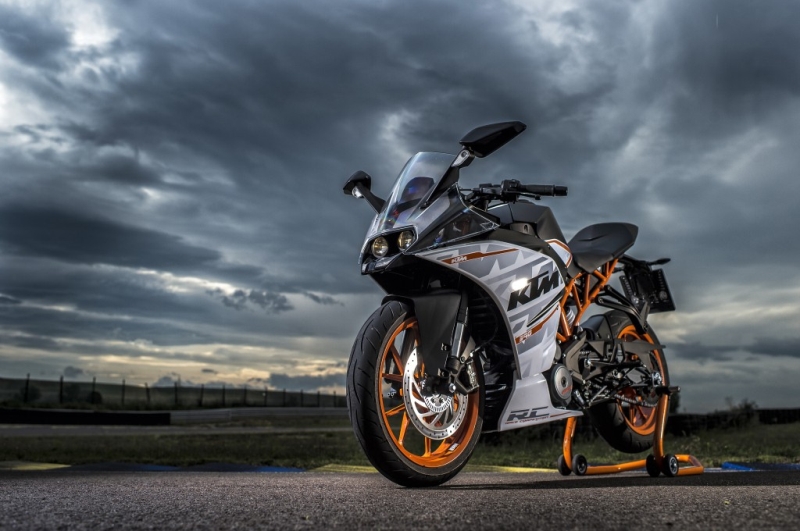 Have you wondered why bike-makers offer the equipment that they do? It's about style, yes, but it's more to do with performance, efficiency, refinement and an overall smile-inducing balance that goes into creating the seemingly perfect final package.

It's difficult. It really is. It's like trying to find a partner for marriage. Every one wants one compatible in every way and the slightest deviation in function can cause a chaotic outcome of what the package was imagined to ideally be. If he's upset and she calms him with her words, or if she returns seething from work only to be comforted by his culinary skills, that's great. There needs to be that essential balance at the end of it all. If however, she's lost for words, and the best he can do is boil some medicinal-grade tea, it's like having an engine with a 9,000-RPM redline cooled by a fan not unlike what you would find on a mid-range desktop processor. It's just not going to work! Having a liquid-cooled engine for the sake of it is plain stupid. Everything from the cooling – for its own good – to the rest of it has to be in tune with the heart.
What would one do with an large engine that makes 100 PS at 9,000 RPM but a chassis that would fall apart if it went through anything more than what the engine produces at 5,000 RPM? What good is it? Shake, rattle and roll of the entirely wrong kind. Of course, there are some people who would literally try and justify their purchase by saying stuff like 'it's a great back massage!' Who are you kidding?
Sadly, nowadays, we're seeing the decision-making folk in the industry falling prey to trends to increase numbers even though the base is flawed. They choose an existing product line, add bits of equipment that simply don't go together, and then try and market the bike as something revolutionary and original. Who are they kidding?
Earlier, if a manufacturer gave you clip-on handlebars, or a 100-section rear tyre, or even a 130-section rear tyre, it's because it was part of the design and construction and went with the character of the bike, and because everything was created to be an integral part of the bike at the very outset. Everything from the performance to the ergonomics were tuned to bring out the vision the creator had in mind. Clip-on handlebars mean a sporty riding position and rear-set foot-pegs. They mean a crouched stance for the rider and a fairing and sculpted tank to cling on to, to fuse and become one with the motorcycle. The white-coats have already considered the rider in the aerodynamic equation. If you got a 120-section rear tyre, it was because the bike was capable enough to dip into a corner and need the extra width, and it had the power on tap to justify all of its cycle parts and not make the fat rear rubber seem like an afterthought.
Now though, there are infinite variations coming up, all which seem like pathetic excuses to increase numbers. And, the astonishing bit is, it works! I've seen so many "bikers" on 150-cc, even 250-cc machines barely going 40 km/h. But, they have a "performance" exhaust and a wide rear tyre which makes it look – and sound – like they're doing 120 in the middle of the market, complete with fake Ray Ban Aviators and a polythene bag with bread and onions slung over handlebars that have no sign of rear-view mirrors. Needless to say, the function of turn indicators is alien to this growing number of specimens and they merely function as hazard lights most of the time, and – funnily enough – that's very appropriate!
But I digress, only a little. We get a lot of queries about adding air filters and wider tyres. Here's the truth.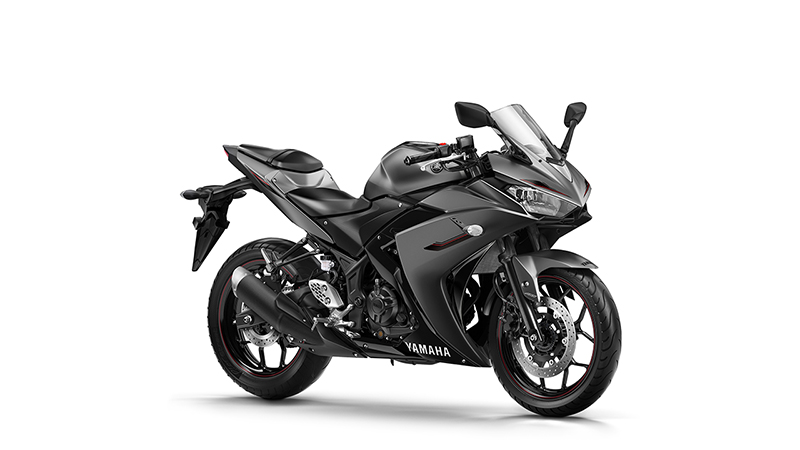 Having free-flow air filters only works if you get the whole deal done right. If it's a carburetted bike, the fuel jets needs to be adjusted or replaced, while the exhaust too would need to be slightly freer-flowing. Fuel-injected bikes too don't simply adapt to the increased air flow. One would have to consult an adept technician to optimise the air-fuel balance to make the most of the better breathing apparatus.
When it comes to tyres, more grip never hurt anybody, except fuel efficiency from the added drag. Neither did more power. If your stock mechanicals specify a 2.00×18″ wheel rim wrapped in 90/90 rubber, that's probably optimal. If, however, you have a 2.50×18″ rim in a 90/90, then choosing a 100/90 or even a 110/90 won't have the tyre's contact patch distorting too much. In the case of the former, it would curve too much and flex unnecessarily, reducing grip and stability while increasing tyre wear and the chance of a mishap. With the latter, it would a lot safer, considering a 2.5″ rim is usually meant to be used with a 100-section tyre. Keep the tyre profile in mind, though. Using too low or too high a profile can have adverse effects.
Choosing new rubber over old rubber is also a common occurrence. Royal Enfield Bullets used to have a 3.25×19 front tyre (and rear, on some models) and 3.50×19 rear. That's in inches. In modern day mm-sections, it would be 82.6 and 88.9. However, the wide rims front and rear make it easy to slap on the 90/90-19 front tyre, from the Hero Impulse, and a 100/90 or ever a 110/80 at the rear, which would incidentally be an imported tyre meant for the front of something like a Harley. Royal Enfield have since switched to 90/90-19 front and 120/80-18 rear rubber on most of their bikes. Of course, if it's more about straight-line commute and low speeds, dare I say, these conversions are acceptable.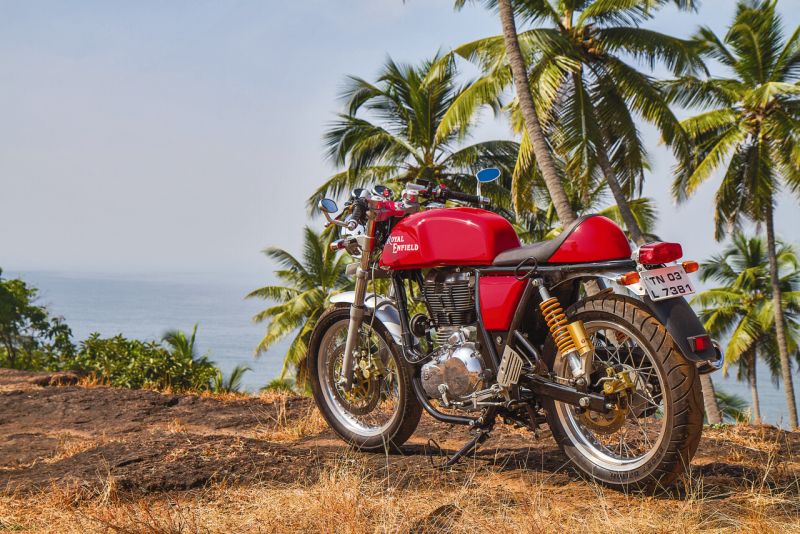 The bottom line: Stock bikes are created for a purpose and if the purpose is commute with the occasional highway jaunt, leave them be. The art of pairing is deep and requires a strong sense and understanding of balance. Modifications done to take on track days or off-road are mostly done by those of a different breed. They know what they're doing. Then, there are the crossovers, who understand a little and want to do a lot more without comprehending the implications. Don't be that person. And, now, sadly, this goes out to manufacturers. I don't know how long it will be before we see a fully-faired, metre-wide 110-cc single-cylinder supersport with 110-front and 180-rear tyres, three exhaust pipes, and a top speed of 79 km/h, just because "it sells".
Image credits: Yamaha; Rommel Albuquerque (Continental GT); Campelli M. (KTM RC 390)