The most sophisticated Tuono with a new Marelli ECU, combined with an all-new five-inch colour TFT dash, allows more innovative rider aids than ever. New looks, a higher revving V4, a new swing-arm, and a new aerodynamic package — it is the best Tuono to date. Having spent a day on track at Misano MotoGP racetrack in Italy, we came back highly impressed by this motorcycle. Here is how and why
You could say Aprilia have a slightly unfair advantage as they smartly fitted an Akrapovic silencer to the test bikes, to simply add to the amusement around Misano. It does sound amazing, even at tick-over. I know from experience that Aprilia's V4 has always had a distinctive "character" but now, with more revolutions per minute (rpm) to play with (300 rpm more) this has amplified the experience to over-indulgent levels.
Leaving the famous pit-lane at Misano, the new Factory sounds magnificent, the V4 blasting pulsating vibrations off the pit wall. Out on to the track on pre-heated Pirelli slicks (no need to warm them up), the bike is straight into it, accelerating hard to join the swarm of Italian racers already up to race speed.
The noise is lovely, what a voice! This is escorted by the smoothest of quick-shifter changes I have experienced on a road bike. The changes are quick, perfectly matched in rpm; it is as if the peg, selector, and gearbox have been purposely designed for me.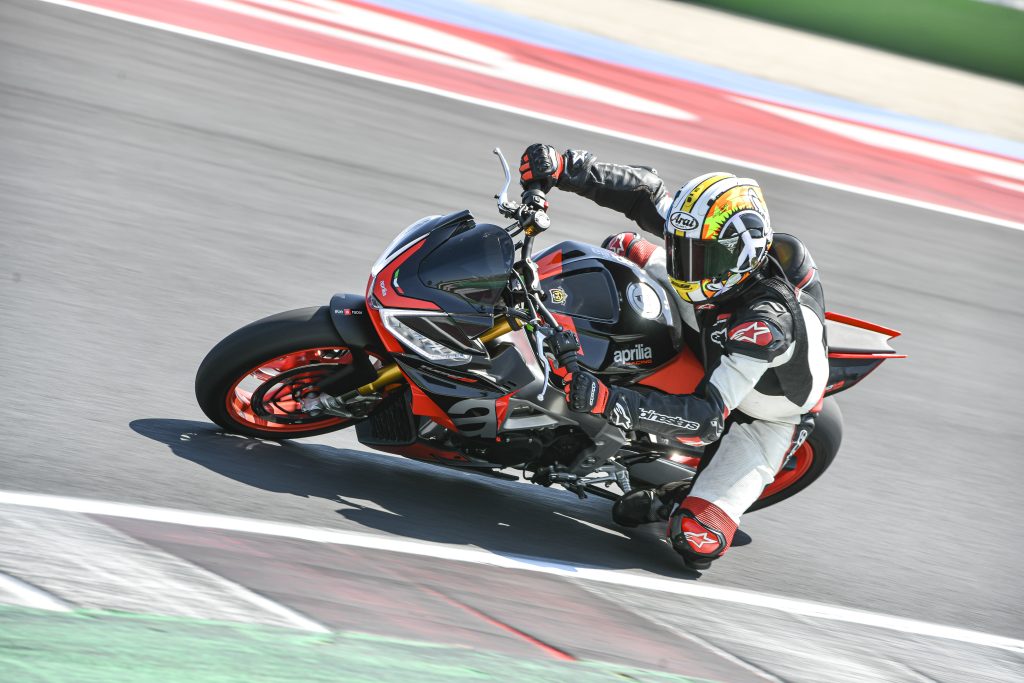 [Read more…]