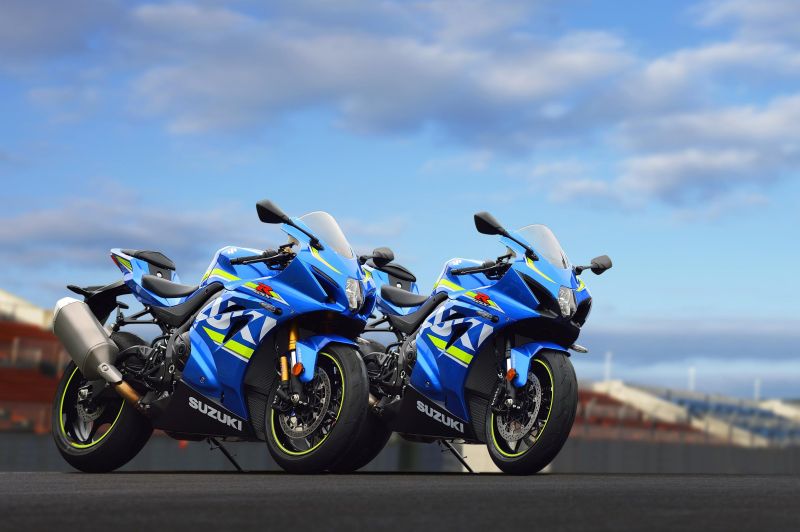 While other Japanese manufacturers released their high-performance superbikes some time ago, Suzuki have made their way into the fray now with their dynamic duo.
Manufacturers like Yamaha and Kawasaki have released their flagship superbikes, the R1 and H2 in both docile (relative to immediate company only) and manic versions (R1M and the ballistic H2R). Although Suzuki are late to the fight, they have arrived in style and how!
Drawing heavily on their MotoGP racing machine, the GSX-RR, the GSX-R1000R does bring an assortment of mouth-watering features with it. To produce strong, linear power and enhanced acceleration throughout the rev range, they have used the valve train developed for the GSX-RR in combination with the Suzuki Racing Variable Valve Timing (SR-VVT), Suzuki Exhaust Tuning-Alpha (SET-A) and Suzuki Top Feed Injector (S-TFI).
The in-line, four-pot, liquid-cooled, DOHC engine comes laden with four titanium valves per cylinder and a chain cam-drive, all derived from the GSX-RR. This monster makes a peak power of 202 PS at 13,200 rpm and a peak torque of 117.6 Nm at 10,800 rpm. While these figures trump those made by the Yamahas and the Kawasaki Ninja H2, they are nowhere near being a threat to the manic H2R. Probably because the GSX-R1000R is not limited to track-only use unlike the 326-PS supercharged H2R.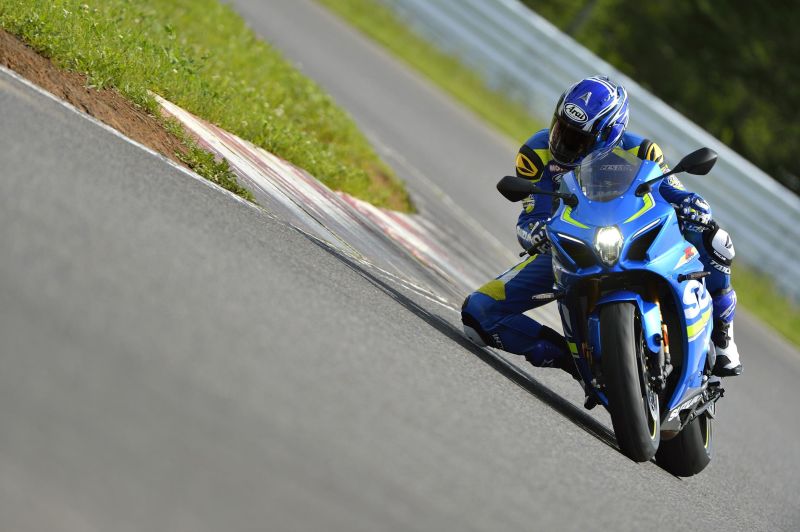 An all-new twin-spar aluminium frame in combination with Showa balance-free suspension, new Brembo brakes and a new set of wheels and tyres take care of the handling department. Other goodies in the motorcycle include IMU-based (Inertial Measurement Unit) electronics, Motion Track TCS (Traction Control System), Motion Track Brake System, Launch Control, Bi-Directional Quick Shift system and Suzuki Drive Mode Selector (S-DMS). The entire body of the motorcycle has been crafted to cater to one purpose only – to cut through air as seamlessly as possible. To make good use of the aerodynamics they have also added Suzuki Ram-Air Direct (SRAD) intake ducts.
While the GSX-R1000R gets all the limelight, the new GSX-R1000 is no slacker. It shares the same MotoGP derived engine and chassis with the GSX-R1000R but loses out on some high-end features such as the balance-free suspension.
The GSX-R1000 and the GSX-R1000R are priced at £13,249 and £16,099 respectively which might be about Rs 11.3 lakh and Rs 13.7 lakh in the Indian market.