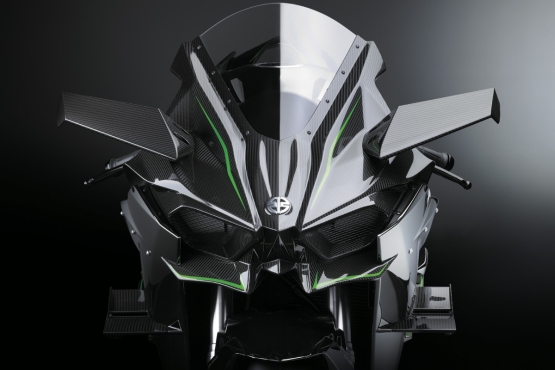 Kawasaki Motor have taken the wraps off their absolutely jaw-dropping supercharged racer, the 2015 Ninja H2 R, with a whopping 300 PS!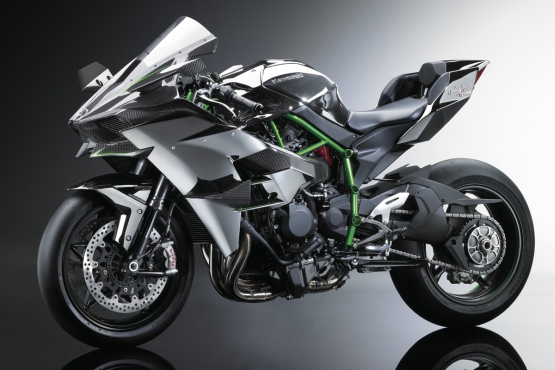 The latest addition to the Ninja range wasn't really aimed at creating something new which met regulations and was a friend of the green brigade – the other green brigade – but rather, to bring something to the forefront which no one is really doing out there. Yes, forced-induction or turbocharged motorcycles aren't new, they've been around since the '80s, and Suzuki even showcased the Recursion last year, but that's not a production model now, is it?
Besides, the Recursion had a 588cc motor with 100 PS and 100 Nm. The new Ninja H2 uses a 998cc inline-four which uses a supercharger developed in-house at Kawasaki Heavy Industries. Remember their supercharged watercraft? Along the same lines here but this one runs tyres. The result? It makes 300 PS and an estimated 160+ Nm of torque. The top speed is also going to be in the 200+ mph (322+ km/h) range. The trellis frame and high-performance tyres have their work cut out for them, that's for sure. That's the Race version, however, and the road-version will most certainly be a more manageable machine. Even so, with the stock Ninja ZX-10R, also running the 998cc lump without the blower, making 200 PS at 13,000 RPM, we can expect around 250 PS (just an estimate, mind you!) at less screaming and more whistling revs from the H2.
Stay tuned for more. Those numbers are already rather astounding to process.
Story: Jim Gorde