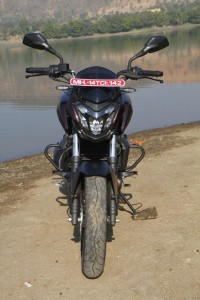 Although the Dominar 400 and the FZ 25 are very different machines, both bikes come in around Rs 1.5 lakh, and we're going to see how they stack up on paper.
Let's start with the engines. The largest bike Bajaj has ever built is powered by a KTM 390-derived 373-cc liquid-cooled mill that churns out 35 Nm of twist at 6,500 RPM and 35 PS at 8,000 RPM. The Yamaha, on the other hand, is powered by a smaller 249-cc air- and oil-cooled unit that makes 20 Nm of torque at 6,000 RPM and 20.9 PS at 8,000 RPM.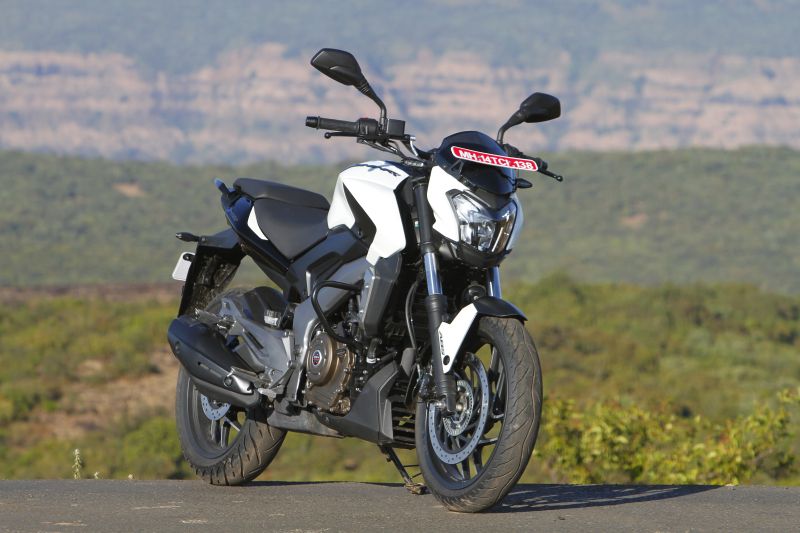 So it looks like the Dominar clearly has the power advantage, however at 182 kilograms, the Dominar is 34 kilos heavier than the Yamaha; so to simplify things we will consider power-to-weight ratios, where the Yamaha turns up at 141.2 PS/ton, while the Dominar is clearly more powerful at 192.3 PS/ton. When riding both bikes back-to-back, the Dominar certainly feels quicker, but is also the buzzier of the two, while the FZ 25 manages to feel more composed and smooth as the revs build. The Dominar's engine is mated to a slick-shifting six-speed gearbox, while the FZ 25 makes do with just five gears. When it comes to shedding speed, the Dominar relies on a 320-mm disc up front and a 230-mm disc at the rear, with ABS as an option, while the FZ 25 gets a smaller 282-mm disc up front and a 220-mm drum at the rear, with no provision for ABS.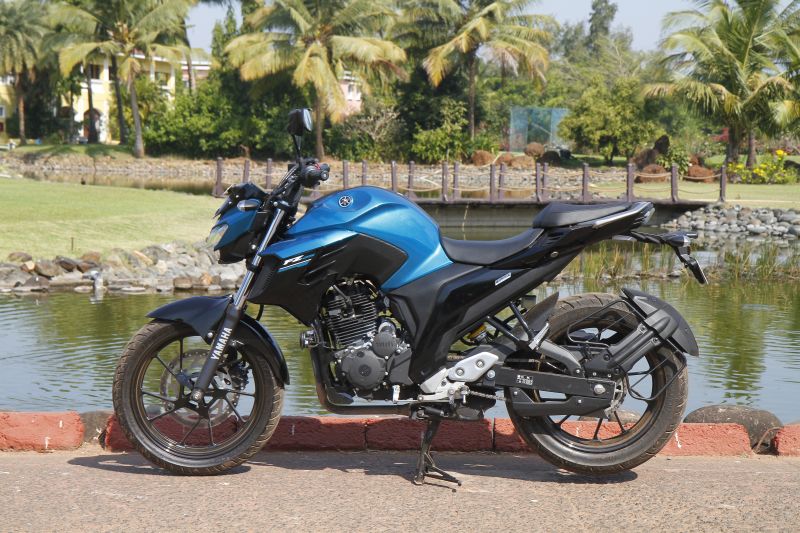 Visually, the FZ 25 looks small and compact beside the much chunkier Dominar, although with 160 mm of ground clearance, the FZ actually has a 3-mm advantage, while in all other dimensions the Dominar dwarfs the FZ. The FZ 25 is 2,015 mm long, 770 mm wide and 1,075 mm tall, with a wheelbase of 1,360 mm; the Dominar is 2,156 mm long, 813 mm wide and 1,112 mm tall, with a 1,360-mm wheelbase. Surprisingly, the FZ 25 tank takes 14 litres of petrol, while the Dominar has a fuel tank capacity of 13 litres.
Like we mentioned before, both are very different bikes, and choosing one from the other would be each prospective buyer's personal choice. The Dominar provides a bigger bike feel, and the longer wheelbase and higher weight will make it a stable highway ride, while the FZ's lighter heft, smooth, quick-revving engine and shorter wheelbase make it a much more willing companion when flicking through crowded city streets, with enough power to hit the highway for a weekend trip. The facts and figures are below; the choice is yours.
 

Power
PS @ RPM
Torque
Nm @ RPM

Gears

Kerb Weight
Fuel Capacity
Price
(OTR, Pune)
Dominar

35 @ 8,000

35 @ 6000

6

182 Kg
13 Litres
Rs 1.53 Lakh/1.67 Lakh (ABS
FZ 25

20.9 @ 8000

20 @ 6000

5

148 Kg
14 Litres

Rs 1.42 Lakh