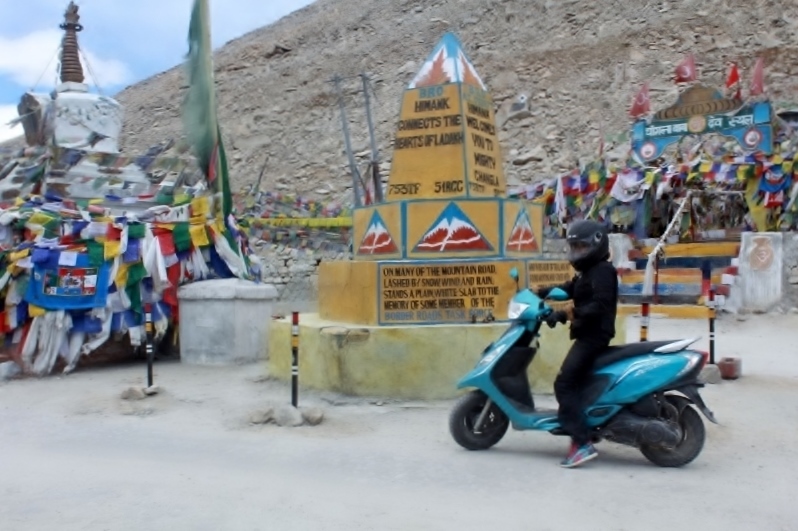 Like at Khardung La, the Indian Army runs a small souvenir shop atop Chang La where you can pick up your choice of t-shirt, cap, beer or coffee mug or any other souvenir item that may catch your fancy. The brave jawans who battle inclement weather on a day to day basis, will also happily serve you a mug or two of piping hot tea.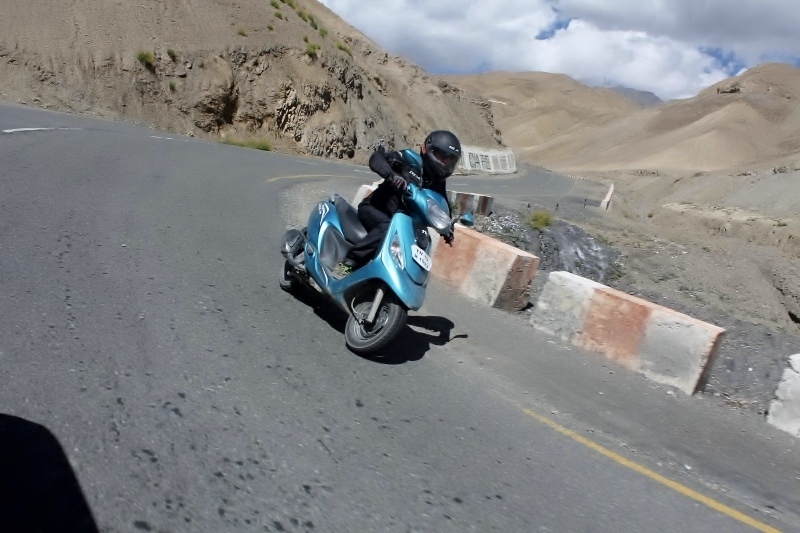 Beyond Chang La, the road is a narrow convulsing strip that descends into a valley, which may be green on one day with fierce looking yaks grazing and a pristine sheet of white the very next day. Long before you get to Pangong Tso, you can see it shimmering in the distance – a great blue-grey ocean of stillness.  The setting sun pulls the temperature down with it at an alarming rate and you'd be very sorry indeed if you haven't taken adequate warm clothing. There are quite a few places to stay at Spangmik. They are all similar in nature, so you can take your pick.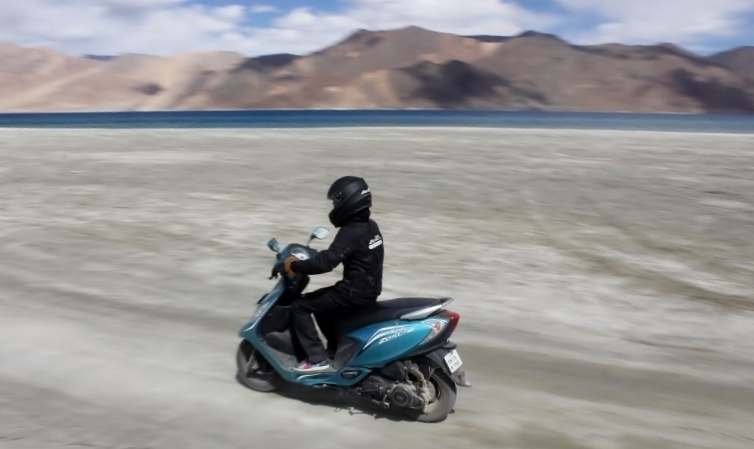 The following morning, after breakfast and then a photo shoot, it was time to head back. Heading back from a place as gorgeous as this isn't easy but then like all other good things, our stay here too must come to an end.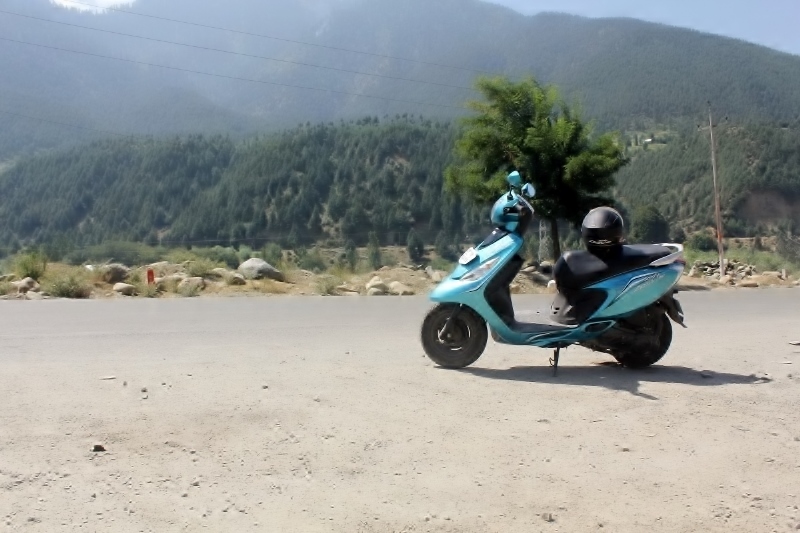 Stay tuned for more on Anam's epic ride on a TVS Scooty Zest 110 through Ladakh…