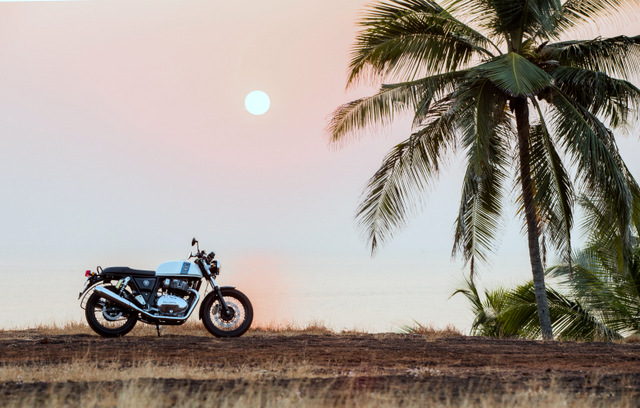 To find out for myself, I landed up in North Goa, one of my favourite spots in the country, to see whether the new Conti GT and Interceptor are worth the hype. This meant an early start, first with the Conti, and damn if it didn't look sharp glistening in the orange glow of a rising sun as we shot through Vella Goa, the historic part of the state, like burbling wraiths flitting between the shadows. The few sleepy-eyed commuters we crossed could only stop and stare as our convoy flew by.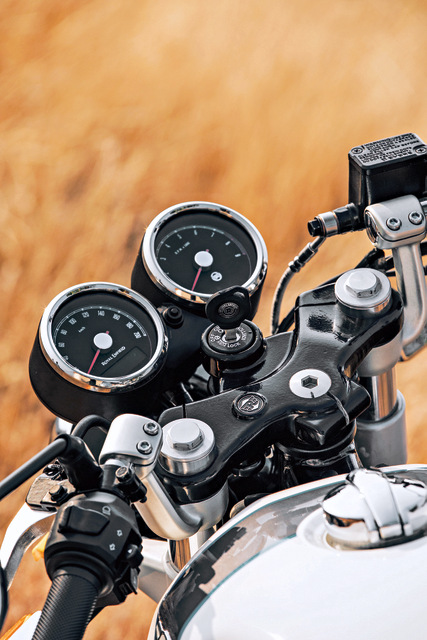 The Continental GT is, of course, a café racer, it has the chiselled tank, clip-on 'bars, and rear-set pegs — all the elements are present and correct. And, to be fair, the 650 is a bit of a ringer for the 535 single it replaces, but the twin pipes, bespoke white and grey paint job, and, of course, the engine are all hints that this one means business. It looks better with the new paint options (including a superbling chromed-out affair) and, boy, does it ride better too.
The instrument console is familiar, but the seat now has diamond stitching, an element that always classes up the joint and works well here too. And once you turn that key, everything feels different. Gone are the vibes, gone is the obnoxious thump. The new 648-cc air- and oil-cooled parallel twin is good for 47 horses at 7,250 rpm and 52 Nm of torque at 5,250 rpm, 80 per cent of which is available from 2,500 revs.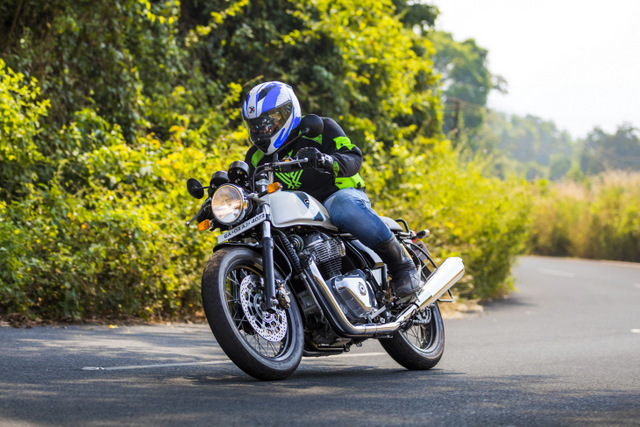 The engine feels smooth. It sounds loud yet refined, like a technical jazz drum solo rather than Nasik Dhol during a street procession, a sound you won't get fed up of hearing after a 700-km-long cross-country run and the performance is just as addictive. Whack open the throttle and away it goes, climbing steadily and unwaveringly up the speed chart as you shuffle through the gears. It does 150-plus easy, you can sit at 130 km/h without feeling strained and even in the 30+ degree Celsius temperature of Goa, the engine heat never bothered. As we cruised through the city and on crowded, half-constructed highways, city riding was no issue.