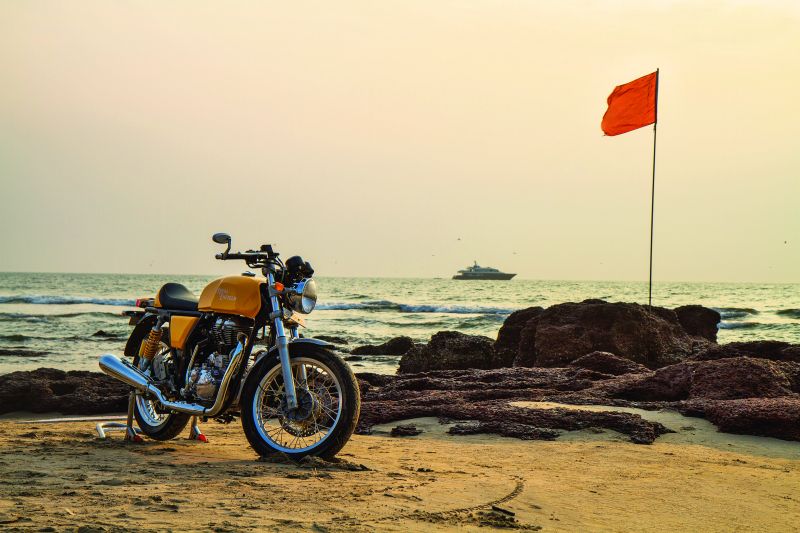 After growing exponentially in the Indian two-wheeler market in recent times, Royal Enfield are now further diversifying their international reach with the announcement of their arrival in Indonesia.
Indonesia is the third biggest motorcycle market in the world, and Royal Enfield are hoping to carve a portion of this expansive market share for themselves with this move. With that in mind, Royal Enfield participated in the recently held GAIKINDO Indonesia International Auto Show (GIIAS) 2015, with a wide-ranging display showcasing all of their products available here in India. Royal Enfield's signature riding gear was also on display at the show, where the Indian mid-sized motorcycle marque also confirmed their plans to launch their first showroom in Jakarta imminently.
At the event, Abhijit Singh Brar, Head- Marketing, Royal Enfield spoke of what the brand would bring to Indonesia, he said, "As leisure motorcycling is getting extreme all over the world, we at Royal Enfield believe that we can create a wonderful space that's more approachable and unintimidating. Our motorcycles are simple, evocative, tactile and fun that provide riders with a pure motorcycling experience. They are not extreme in any way, each of the motorcycles is good to use in a variety of occasions and in nearly all conditions. These motorcycles are also built to give maximum pleasure at regular road-going speeds, and are fun for novices as well as experienced riders. We use traditional craftsmanship and modern technology as a means to achieve the perfect balance between the rider, the machine and the terrain."
Arun Gopal, Head – International Business, Royal Enfield alluded to the reasons behind Royal Enfield's move to Indonesia – "Indonesia is a strategic market for Royal Enfield. With its large commuter base, this market has enormous potential to upgrade to the next level of motorcycles, should there be optimal product choice. With our modern classic bikes, Royal Enfield is well poised to fill this gap and catalyze the shift to mid-size motorcycles in Indonesia. We will build our presence from Jakarta and depending on the response, expand our footprint to the other key cities in Indonesia."
Will Royal Enfield sink or swim in the Indonesian market? Only time will tell, but if the Indonesian biking community is anything akin to the one here in India, Royal Enfield might just have made a shrewd and move that could end up as yet another success story for the oldest motorcycle brand in continuous production.