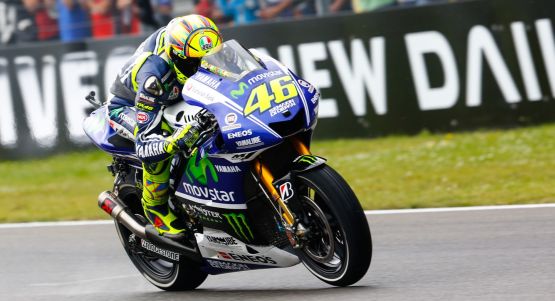 The nine-time World Champion ended all speculations regarding his future in MotoGP by inking a new two-year extension with Movistar Yamaha. 'The Doctor' has had a decent showing so far in the 2014 season with a total of four second place finishes and one third place finish to his name.
The new contract is a result of Valentino's very strong showing this season, a big improvement from the 2013 season. Improved braking performance from Yamaha has made Rossi more competitive, as he has correspondingly changed his riding style. Also, the gamble to replace Jeremy Burgess with Silvano Galbusera as crew chief has also paid off handsomely.
With Valentino Rossi pledging his future with Movistar Yamaha for two more years, it's all now upto his team-mate Jorge Lorenzo to get his contract sorted soon.
Story: Sayem Parvez Syed