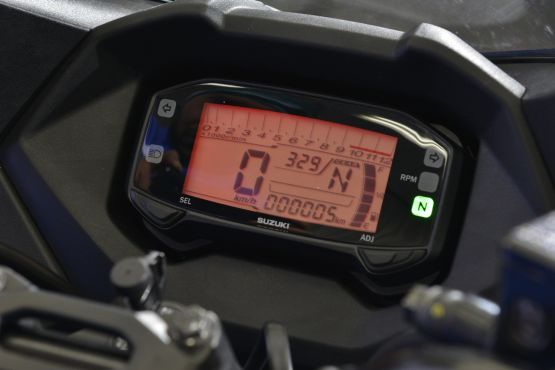 Say 'hello' to the Suzuki Gixxer SF. It is based on the 155-cc Gixxer naked bike launched last year and the SF suffix stands for 'Sport Fairing'. However, the Gixxer SF is not a sports bike. It's a sporty fully faired 155-cc motorcycle, the only one of its kind in the Indian market. Suzuki have found a new space in the 150-cc segment after an extensive market search. According to the company, the largest chunk of buyers opting for a 150-cc motorcycle comprise college students in the 21-25 age-group. Their highest priority while buying a motorcycle is sporty styling (and the general perception in India is that nothing makes a motorcycle more sporty than a fairing since it gives it the 'big bike' feel). At the same time, though, they expect high fuel efficiency and an affordable price. These were the guidelines that defined the development of the Gixxer SF.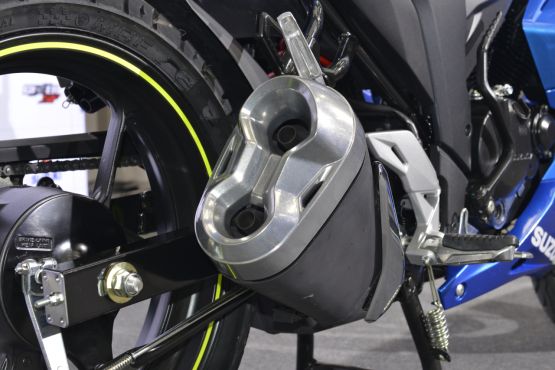 Once the veil was taken off, we could see why the GSX-R1000 was present on the stage. The SF was sporting the same metallic blue MotoGP-inspired livery with great attention to detail, down to the neon yellow rim-tape, while the front end of its fairing had the GSX-R family look. The sporty fairing goes well with the rest of the bike, which is essentially the Gixxer, but on closer inspection we spotted subtle changes in the styling of the SF. It has clear-lens indicators, black side-panels, GSX-R like key, a more robust handlebar clamp and the twin exhaust surround has a brushed aluminium finish instead of chrome. Apart from the classic blue livery, the SF is available in white-grey and black-grey dual tone colours with red rim-tapes.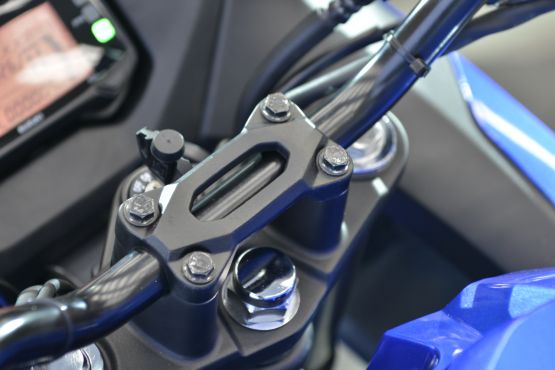 Fundamental design elements such as the flat handlebar, chiselled tank, contoured one-piece seat and the placement of foot-pegs have remained unchanged, so the riding position on the SF is the same as that on the Gixxer. The rider sits fairly upright with legs stretching back a bit, but the posture feels natural and has a sporty edge to it. Mirrors are foldable and have a better range of vision than those on the Gixxer since they are mounted on the fairing instead of on the handlebar and the low seat height of 780 mm will suit most Indian riders. The SF's short windscreen offers little protection from wind while riding, though Suzuki claim that the fairing has improved the bike's aerodynamics and top speed. It was time to find out.