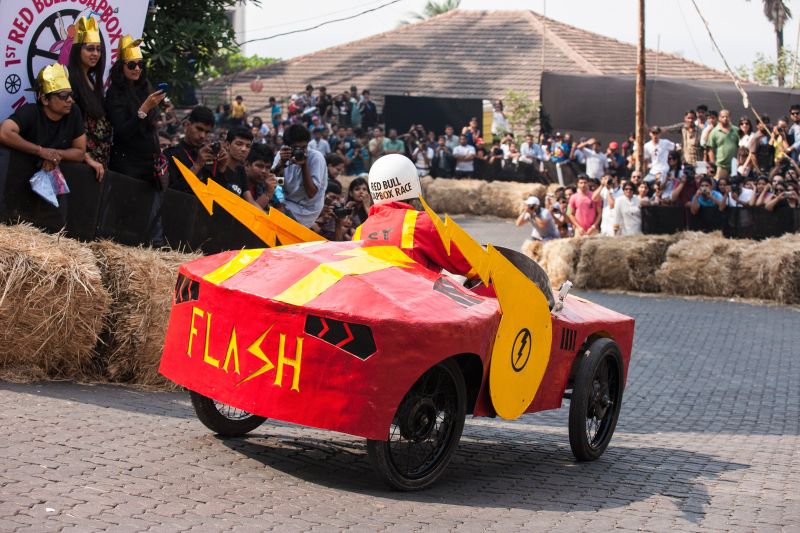 Racers will speed down a steep slope, propelled only by gravity
The Red Bull Soapbox Race is an international event that started in 2000, with the first Indian chapter of this race taking place in 2012. Come November, this crazy event will return to our shores, and we will be witness to all kinds of homemade contraptions racing down Mount Mary slope in Bandra. The soapbox cars are mostly hand-built, using light materials and skinny tyres. The only controls are steering and brakes, allowing gravity to do the rest.
Registrations are open for the 2016 edition of this event; all you need to do is log on to www.redbullsoapboxrace.com/in/en/news/participate/, or give a missed call to 88660 01830. An application kit will be sent to you. Applications close on 31 July.