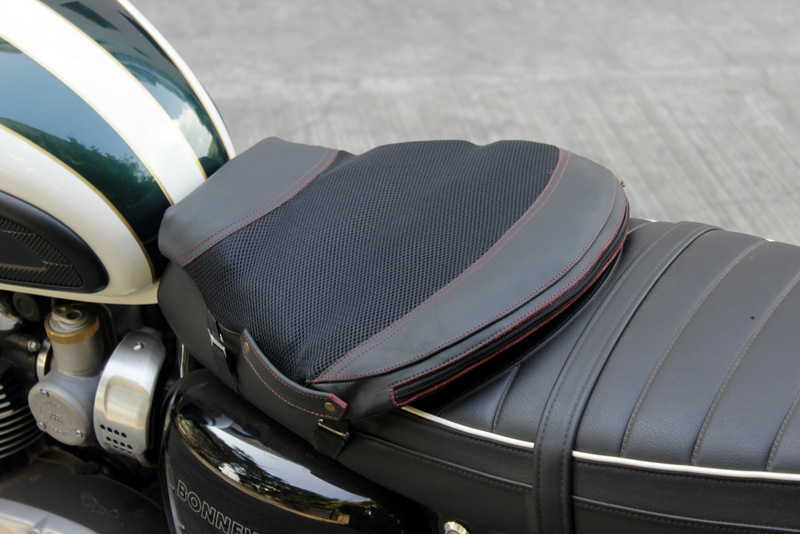 India's biking community is full of enthusiastic riders who like to challenge the unknown, seek out adventure, and explore all the diverse and amazing cities, towns and villages our nation has to offer. There's also the casual rider, whose commute doesn't span cities but just his or her home to office and back. One thing both types of riders are prone to suffer from though is the discomfort and fatigue that comes from spending too much time in the saddle – whether be it through relentless traffic in the cities or long stints on the highway.
We got our hands on a new product that promises to provide a measure of relief from these commonplace problems – the FeGo Float. Developed by start up Feel Good Innovations who have already reached 429% of their funding goal on the FuelADream platform with 18 days still to go, the product uses an air-filled cushion to provide an additional layer of suspension between you and the road, providing greater absorption (the makers claim a 46% 'jerk reduction') and keeping your body more comfortable throughout your journey. One of the three founders of the company, Viswanathan Malladi spoke about the reason that inspired them to develop the Float, "It's a pitiful sight to see how people travel on Indian roads, through our innovation we aim to solve commuting problems and make people enjoy their rides."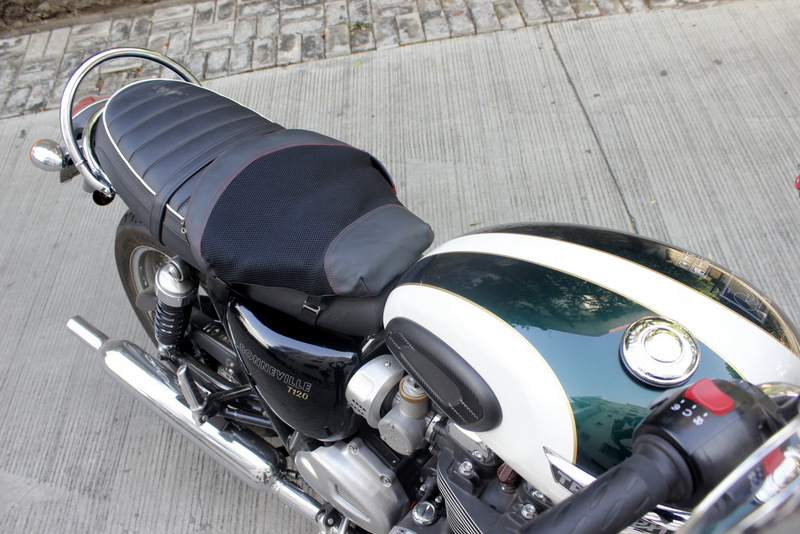 The seat comes deflated and with an additional rain cover and the fasteners required to mount it on a bike. Filling the seat up is quick and requires very little effort, and since you're the one blowing the air, you can decide the level of air you want in the seat. Attaching the seat is a fairly easy process, and the elastic fasteners are straightforward enough, and the entire act of mounting or removing the seat is accomplished in a few minutes. We haven't had a chance to go long distance touring with the seat, but it definitely adds to the comfort in city traffic. The folks over at Fego say that the seat can also be used by pillions. The seat also comes with a convenient handle that allows you to carry it around when you park your bike, or slip it into a conventional helmet lock along with your lid. The only downside we can report so far is that the rain cover provided with the seat doesn't fit it once the seat is fully inflated.
You can buy the FeGo Float bike seat for an Early Bird price of Rs 1,399 from their FuelADream campaign page. We have also reviewed their Float car seat for our sister publication Car India. You may read the review here, and you can also buy a Car and Bike Float seat combo at a super early bird combo price of Rs 2,799.