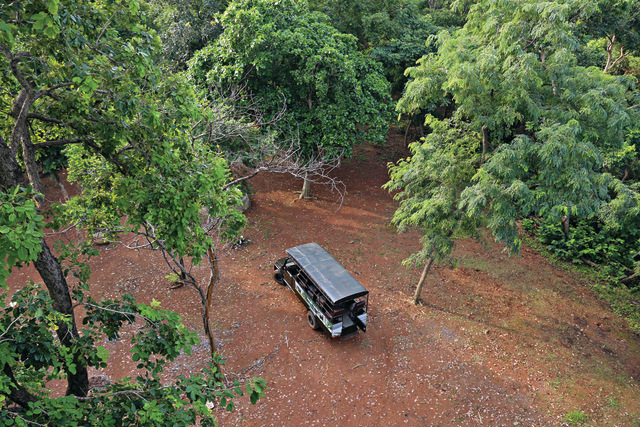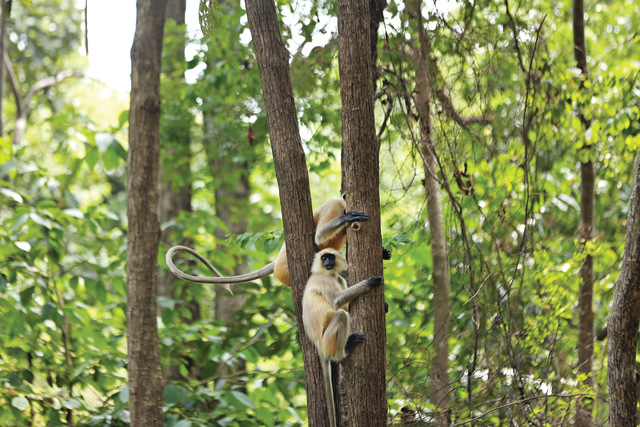 Onwards to the nature camp then and after a comfortable night spent at the Bison Block, recharging our batteries, we set off for a jungle safari. With the Hirakud Dam offering a sensational backdrop to the forest, we had a blast trying to spot some of the local wildlife. Debrigarh plays host to leopards, sloth bears, bison, langurs, spotted deer, and more.
The following day we traded nature for culture and headed off towards the Bargarh weavers' settlement to witness the intricacy and flair of the region's signature ikat weaving technique. A complicated tie-dye approach sees the yarn submerged in dyes and then masked using thread to create pretty patterns and complex designs. Once this process is complete, the yarn is woven together to form the final sari. Even with a team of skilled artisans divvying up the responsibilities, this process can take up to a month or more to complete. The result is well worth the wait, though, as the saris we saw looked amazing. In fact, so capable were the designs that some of the examples we witnessed had been anointed with National Awards from the Government of India's Ministry of Textiles.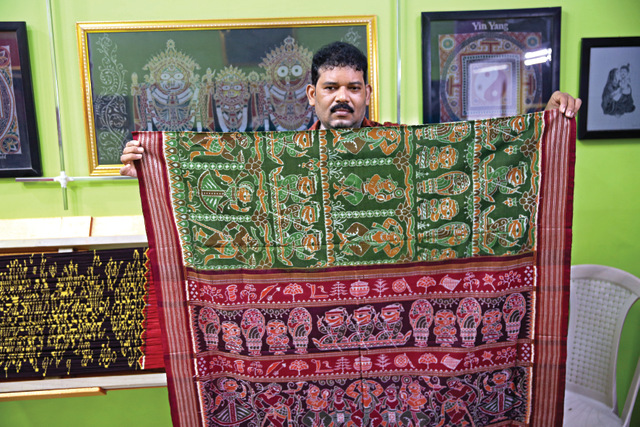 After spending a night in Sambalpur, we were off again. First, we visited the Maa Samleswari Mandir in Sambalpur town. Dedicated to the goddess Samleswari, this temple is a beautiful example of what granite, lime, mortar, and a lot of architectural nous can accomplish. The majestic pillars, soaring steeple, and peaceful ambience meld to offer a special tribute to Odisha's beloved Devi Samaleswari. After participating in an arati at the temple, we headed out once more.