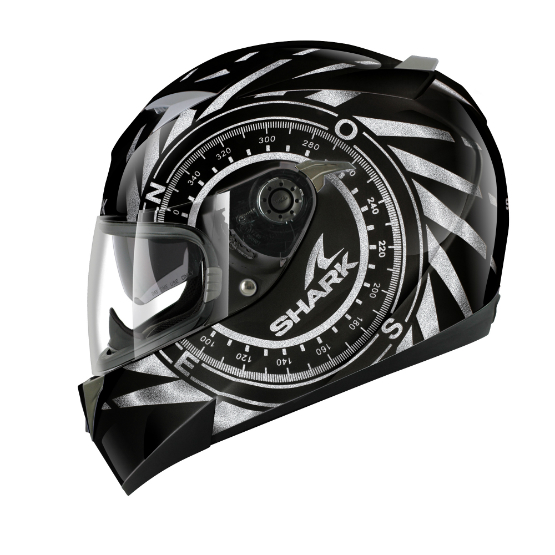 Shark helmets have introduced five new vibrant colours to their 2014 range.
There are also new designs available on the popular Speed-R, S900-C, S600 and Evoline Series 3 helmets.The Speed-R series has the Craig design, with a block and stripe pattern. It is available in four different colour combinations. It retails at £299.99 (Rs 30,000 approx). The S900-C Hedge has its original KUK colour with some chrome detailing added to it. The price for the Hedge is £199.99 (Rs 20,600 approx). The S600 helmet has a new model, named Terror. The design has a monster's claw at the back of the helmet complete with scratch mark detailing across the front and sides along with a Shark logo in the background. Available in two colours, the Terror sells for £119.99 (Rs 12,300 approx). The popular S600 No Panic also features a new look. The No Panic has a new scheme of fluorescent yellow against a black base, similar to the new the Arona HV KYK. The Arona is a dual purpose helmet and can be used as an open-face or a full-face helmet. The No Panic costs £119.99 (Rs 12,300 approx) and the Arona costs £339.99 (Rs 35,000 approx).
While these helmets have yet to make an official foray into India, enthusiasts will surely hope that they do arrive on these shores in the future.
Story: Pranjal Bhatnagar