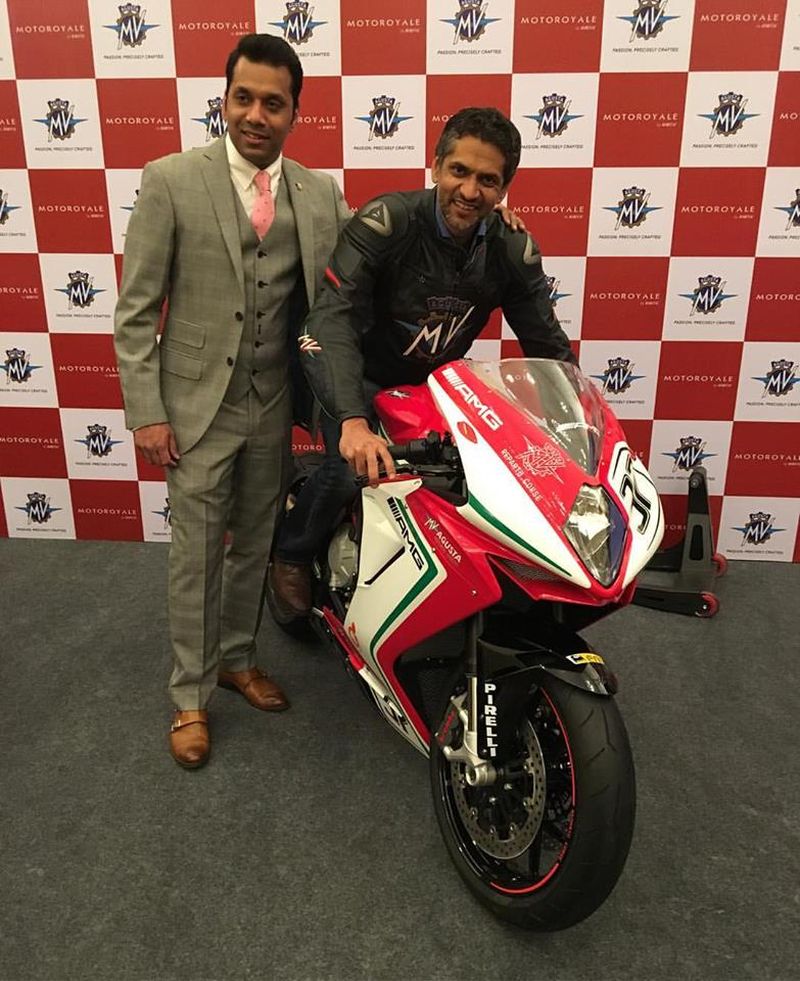 The new Motoroyale showroom is the third of its kind in the country, after Pune and Ahmedabad
MV Agusta recently announced their third exclusive showroom in the country, and the first one in South India. The brand clearly has a following in the region, as evidenced by nine new motorcycle deliveries on day one. The new showroom will operate as MV Agusta Bengaluru, under the Friendly Motorcycles chain. Coinciding with this launch, the brand also unveiled the limited edition F3 800 RC AMG, a limited edition of the highly-popular F3 sportsbike. Only 250 of these will be sold worldwide, and nine have been earmarked for India, making this a collector's edition.
Ajinkya Firodia, Managing Director, MV Agusta India said, "After receiving an overwhelming response for our Pune and Ahmedabad showrooms, we are excited to launch our third showroom in Bengaluru, and also unveil our limited edition model; F3 800 RC. MV Agusta is the most premium motorcycle brand in the country and its motorcycles are designed by legends like Massimo Tamburini. Owning an MV is a dream for all bike enthusiasts, and in that sense Bangalore becomes a highly important market for us – being one of the biggest superbiking markets in India. To add to this excitement we bring in the last 9 AMG branded F3 800 RC's to India; The F3 800 RC is truly a collector's edition; as it offers not only an unparalleled blend of power, performance and handling, but each motorcycle is autographed by Jules Cluzel and Lorenzo Zanetti; and comes with a co-branding with MV Agusta's partners, AMG (the high performance brand of Mercedes Benz).  Apart from F3, we are proud to show the in line 4 cylinders, the Brutale 1090 & the F4, considered as the most beautiful bike in the world."
Raghu Chaitanya Nayak, Dealer, MV Agusta Bengaluru said, "We are very happy to open the first Motoroyale dealership In South India.  Our group has immense expertise in automobiles and luxury automobiles, and MV Agusta is the most exotic motorcycle manufacturer in the world.  We take great pride in delivering 9 vehicles on day 1 itself. Coupled with Kinetic's experience, we are all set to make automobile history here and I invite all of you at our world class facility on Lavelle road."
Following Bengaluru, Motoroyale dealerships will soon be inaugurated in Chennai, Delhi and Mumbai. Motoroyale showrooms will focus on sales, service, spares and after sales support for MV Agusta customers in India. MV Agusta India has the exclusive distribution rights for all MV Agusta motorcycles in India, Bangladesh and Sri Lanka.