Do you want to experience life behind the handlebar but don't know where to begin? Here is a small list of riding schools in India that includes training on tarmac, off-road, and even for the everyday commute
Story: Joshua Varghese
Road and Track Riding:
Apex Racing Academy
(www.apexracing.in)
Apex Racing Academy have been around since 2011 and they are based at the Kari Motor Speedway in Coimbatore. They claim that their instructors come from various riding backgrounds and also include a few current/former racers as well. Their batch sizes are limited to 15-17 students, so there should be ample personal attention for each student. Their training programmes offer value to experienced racers, aspiring champions, street riders, and newbies as well. Thankfully, they provide the option of renting motorcycles for classes. Furthermore, they also offer open track-days and group sessions for riding clubs.
Onemoto (onemoto.in)
Onemoto is a riding school based in Delhi that teaches first-timers the basics of riding a two-wheeler. Their training takes place in enclosed spaces as well as public roads that do not see a lot of traffic. What makes this school unique is that their motorcycle is equipped with a dual-control system that allows the instructor to regain control of the motorcycle should the student make an error. They also provide customized training as per the student's request and even an advanced handling course.
Throttle Wide Open (indimotard.com/two)
Throttle Wide Open is one of the oldest riding schools in the business and has coached riders of all kinds; from aspiring racers and track-day enthusiasts to those who just want to be safer on the road. The schools are conducted about five to six times a year at the Kari Motor Speedway, Coimbatore, and MMRT, Chennai. Their programme includes two levels of training and open sessions for experienced riders. When signing up for this school, it is recommended to arrange for your own motorcycle but they do offer the option of transportation of the motorcycle to the track (from Bengaluru only).
California Superbike School (www.superbikeschoolindia.com)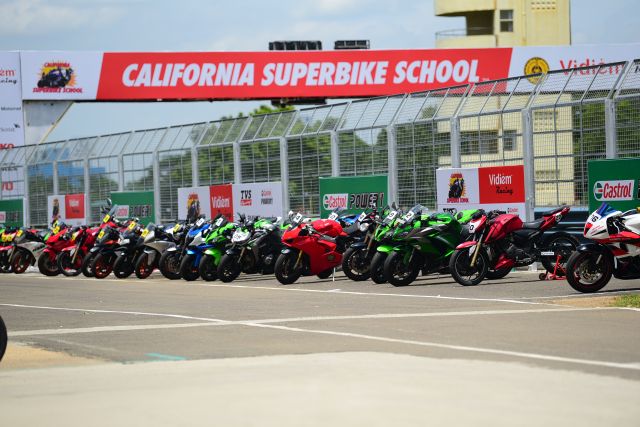 Hands down the most famous school on this list. This international outfit has been around for 40 years now in the business of step-by-step motorcycle coaching under the guidance of the legendary Keith Code. Highly trained coaches tour the world conducting schools at racetracks in each country (the MMRT, in our case). They have a comprehensive, research-based syllabus that is constantly updated. Motorcycle handling techniques are explained using theory classes and practised on the track under the watchful eyes of coaches. CSS has a total of four levels and it is recommended to bring your own motorcycle but there is the option of hiring a TVS race bike. Such education does not come cheap and so CSS has remained out of reach for most but with Indian coaches coming on board, we may expect more affordable tuition in the future.
Also read: California Superbike School Level 4
First Gear
(www.firstgearschool.com)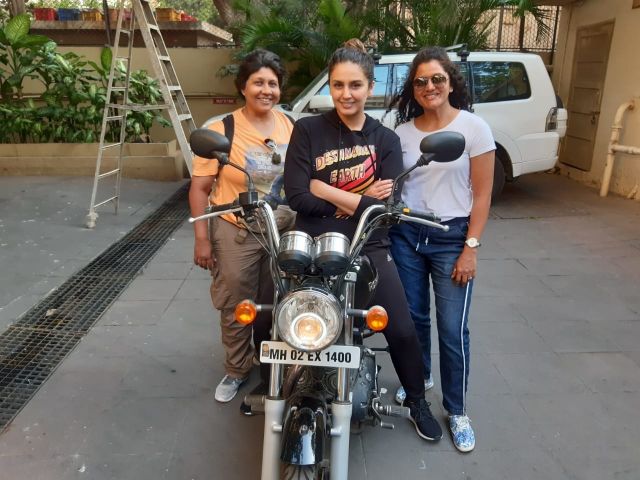 First Gear has the privilege of being the only women-centered school on this list. Sheetal Bidaye and Shubhangi Manjrekar run this school. Their training programmes cover everything from the absolute basics of riding a motorcycle to fine-tuning the skills needed to become a safe rider on public roads. In addition to machine handling, they provide specific training for scenarios including long-distance riding and mild off-roading. Machine handling is not the only course they offer because they also conduct workshops on topics such as motorcycle maintenance, repair, and the importance of riding gear. Recently, they have begun training women celebrities as well.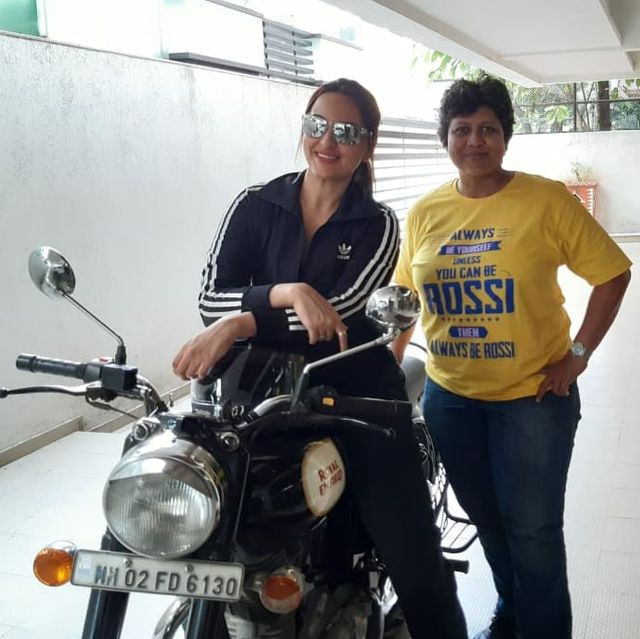 Rajini Academy of Competitive Racing (racr.in)
Rajini Krishnan is one of India's most successful road racers and RACR is his riding academy. Although the school's syllabus benefits the enthusiast and racer alike, it is more inclined towards training the latter. It is a good place to begin for a privateer racer because they will get to train under riders who were former racers themselves. So, in addition to a class in techniques and machine handling, they can also benefit from a few pointers in racecraft. RACR also runs a team in the national championship across various categories and they just might pick up outstanding talent when they spot them. Rentals are available for riding gear and motorcycles.
Off-road Riding:
Big Rock Dirtpark (www.bigrockdirtpark.com)
Spread over a massive area in Kolar that includes a flat-track, motocross track, obstacle course, and even a few trails, Big Rock Dirtpark is every dirt rider's dream come true. No wonder then that CS Santosh, the first Indian to complete the Dakar, spends a lot of time training here. Their training programmes cover basic off-road skills and extend up to advanced dirt-riding techniques. The facility's versatility ensures that everyone will find something that they enjoy. Thankfully, there is the option of hiring riding gear and motorcycles at an extra cost. They also have open sessions for biker clubs and dealerships.
School of Dirt (plungeadventures.com/the-school-of-dirt)
The School of Dirt will serve well for those who enjoy trail riding and are looking to improve their skills off-road. The school's primary focus is on imparting the basic techniques of riding off-road to ADV riders. It covers a variety of topics, including body position, manoeuvring in tight spaces, and the best lines around natural obstacles. Their training, while extremely beneficial to big ADV riders, is also equally useful for smaller-capacity motorcycles. So, if you have a dual-purpose motorcycle and enjoy getting dirty, this is worth a shot. As of now, the school is based in Kerala but they do conduct camps in other parts of the country as well.
Never wanted to attend so many schools at once, eh? Add it to your list of things to catch up on after the current lockdown.
Royal Enfield Slide School (www.royalenfield.com/in/en/himalayan-flat-track/)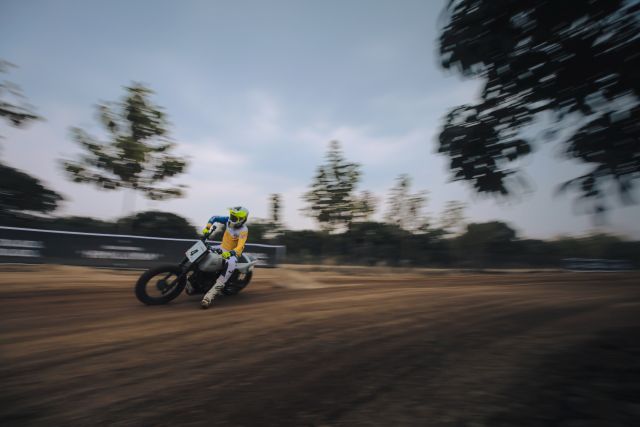 Royal Enfield are running a team in the American flat-track championship using a purpose-built 650 Twin flat-tracker. Thankfully, they decided that they should bring a piece of this action to India and that is how the Slide School was born. Their flat-track racer, Johnny Lewis, helped develop the FT 411 — a flat-tracker based on the versatile Himalayan. Then he came to India to give us journalists a one-day course in the art of flat-tracking and also trained the instructors at Big Rock Dirtpark. Look up the Royal Enfield or Big Rock websites to book your slots. Training is available on your own motorcycles, standard Himalayans, and the FT 411s; each affordably priced. This is a great way to learn the art of sliding a motorcycle. Who knows? It may just come in handy on tarmac too.