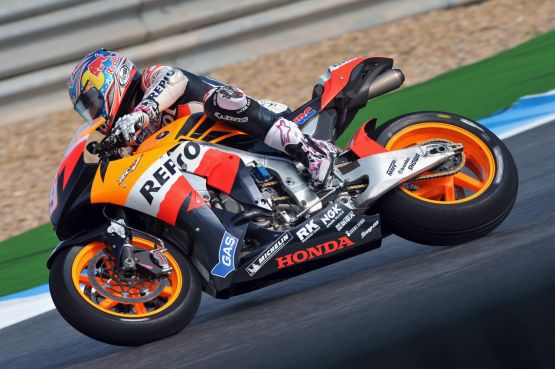 French tyre manufacturers Michelin will replace Japan's Bridgestone as the official tyre suppliers in MotoGP from the 2016 season.
Michelin was the only tyre company to bid for the two-year contract after Bridgestone announced their exit at the end of 2015.
Michelin was a MotoGP tyre supplier from 1976-2008 during which they won 26 premier-class titles.
In 2009, MotoGP became a single tyre supplier series. Michelin decided not to bid for the contract at the time due to lack of competition in the control tyre format. Bridgestone has been the sole tyre supplier of the MotoGP class ever since while Dunlop provides tyres to the Moto2 and Moto3 support classes.
Story: Piyush Sonsale
Image: DPPI