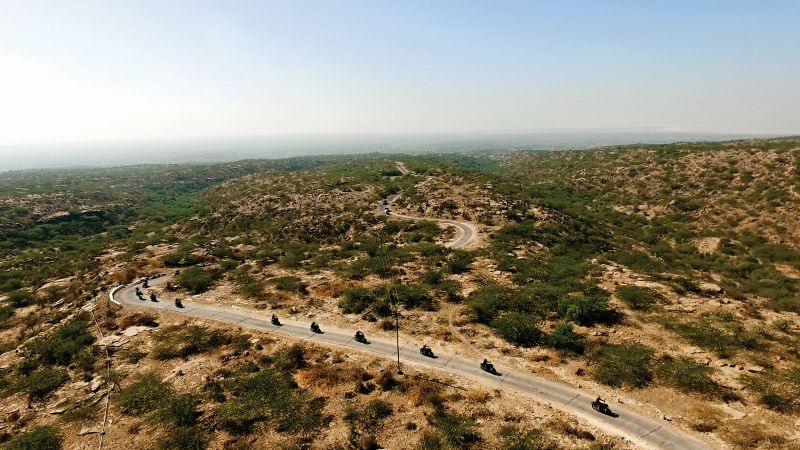 The next day, the first stop was at the Jaisalmer fort. Known popularly as the Sonar Quila or Golden Fort, this massive fort draws its name from the way its walls change colour at sunset, camouflaging it perfectly with the desert. The ride to Tanot temple was fantastic because the roads ran through the sand dunes, providing us with brilliant scenery. However, it was treacherous because the wind would occasionally sweep some sand on to the roads. This proved particularly dangerous when exiting a fast corner to find sand at the exit. A couple of riders lost control and fell but, fortunately, there wasn't much damage to them or the bikes. Our last stop for the day was Laungewala, the site of the historic battle.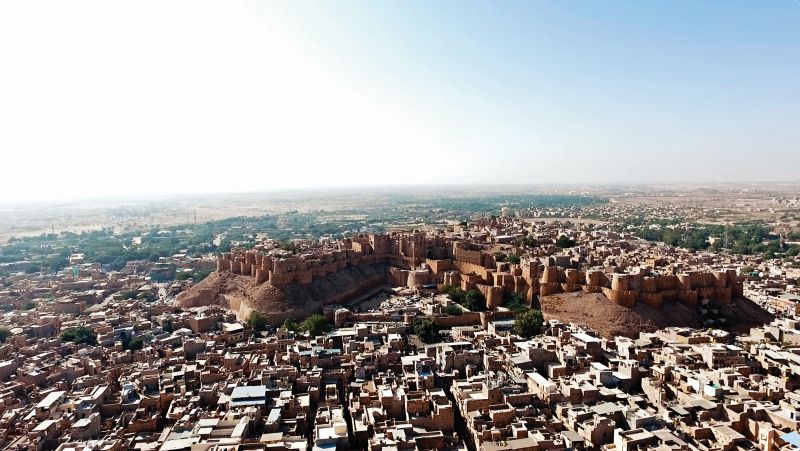 Most of the convoy woke up with the sun and got ready to embark on the desert safari. We were picked up by SUVs and driven into the deserts where we got a chance to participate in camel rides. Some of us watched as the more enthusiastic folk indulged in a spot of camel racing following which we headed to Sanchore. The route was full of opportunities for off-roading in the dunes which we exploited to the hilt. Expert riders drifted their bikes in the sand while amateurs like me tried our hand at riding in the sand. Fortunately, I didn't get stuck. Riding on the sand was a wonderful experience; it realigned my entire perspective on the steering dynamics of a motorcycle. The Mojo's bottom and mid-range torque ensured that I had ample torque on demand.
This was my last day on the ride and most of our riding was restricted to national highways until we crossed the border into Gujarat. There we took the bikes off road again; this time on to a salt flat. We spent a significant amount of time attempting stunts and having fun with our machines. The Mojo handled well off the tarmac, especially the bikes shod with off-road tyres. The long stretches of open roads meant that I could open up the Mojo to my heart's content. I managed to clock 157 km/h. After the turn-off from NH 27, it was a short ride to Bhuj where we settled for the night, having spent some quality time round a campfire.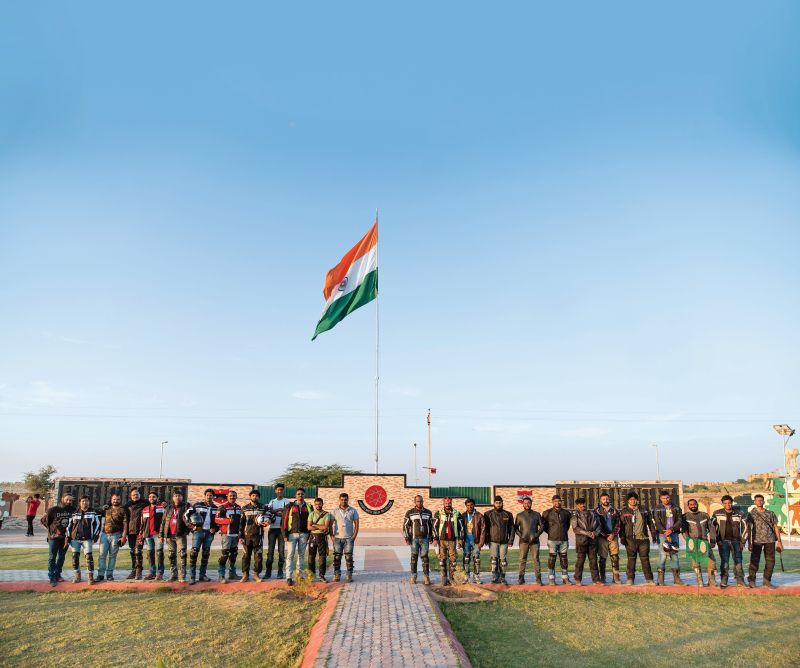 It was with a heavy heart that I bid goodbye to the convoy. The Mahindra team was courteous and well-organised. They were prompt in resolving issues with the bike and quick in tackling unpredictable obstacles. It was a ride I attended as an automotive journalist but it will always be an experience I will never forget.