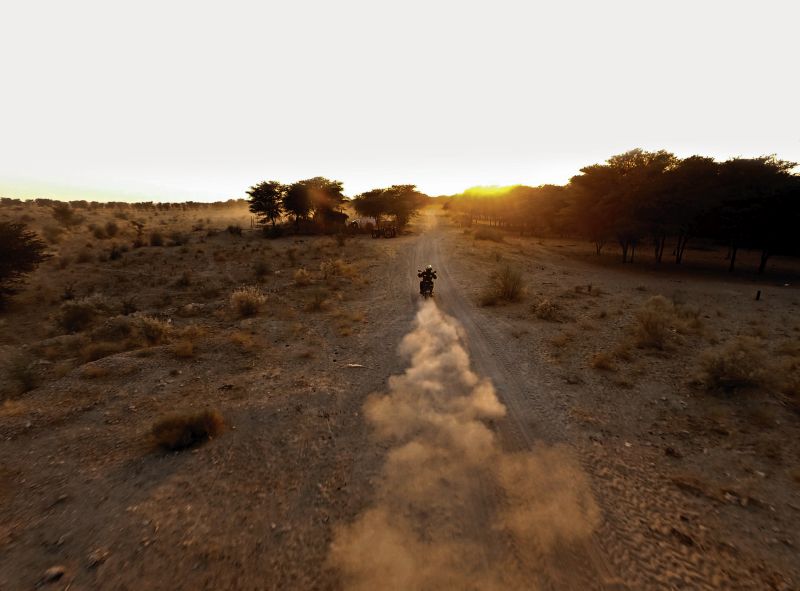 Christmas season is usually associated with snow and reindeer. My Christmas was spent reining in the Mahindra Mojo with the Mojo Tribesmen on the Desert Trail.
Story: Joshua Varghese
Photography: Mahindra
It has been a month and a half since I started working for Bike India and this was my first assignment. Obviously, I lost a lot of sleep on account of pure excitement. I was going to traverse the desert on Mahindra's largest capacity production motorcycle, the Mojo, on the Desert Trail.
The Desert Trail was flagged off with more than 30 bikes, one among them being ridden by yours truly. I quickly got used to the dimensions of the bike and figured out a comfortable way to perch on it without being tired out by the winds. The lead (Hemant Singh Bisht) and the sweep (Sarath Shenoy) co-ordinated well to make sure that no one was left behind: something they always took care of throughout the ride. Soon the road passed through villages and long stretches of wasteland. Without too many hard corners or bumpy terrain, the conditions were ideal for the Mojo. Its 295-cc, liquid-cooled, DOHC, single-cylinder engine and five-speed gearbox made sure that the ride was effortless. The last 10-odd kilometres for the day had poor roads that severely restricted our speed. The front end remained indifferent and would go into potholes with a sickening clunk. I am sure Mahindra are going to work out this detail in the next iteration.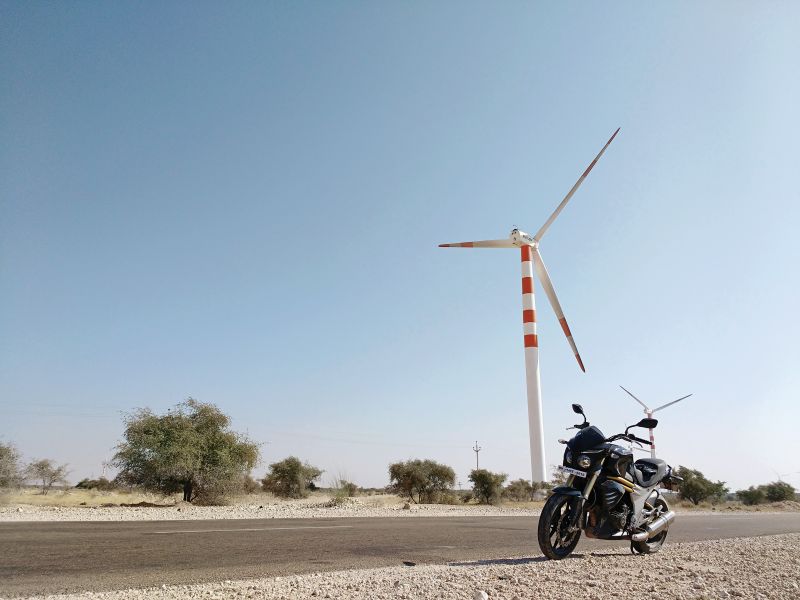 The second day of the trail had us cover a considerable distance; approximately 400 kilometres. Three bikes doing 100+ km/h went through a pothole. A couple of bikes broke a rim apiece while the third rider had to replace both the rims and tyres. We made up for lost time by catching up with the rest of the convoy at the Jaisalmer War Museum. It was already dark when we reached our last stop for the day, Kuldhara village. It was abandoned in the early 19th century by the resident Paliwal brahmins. Apparently, the village is cursed because a royal personage harassed the brahmins over a girl he fell in love with. After vigorous research, that was the least plausible explanation I could find. At the end of the day, we settled down in the desert camp. They put up a wonderful cultural show for us complete with folk dances and ghazals. Following which, we danced around the fire…umm…did our best to dance.