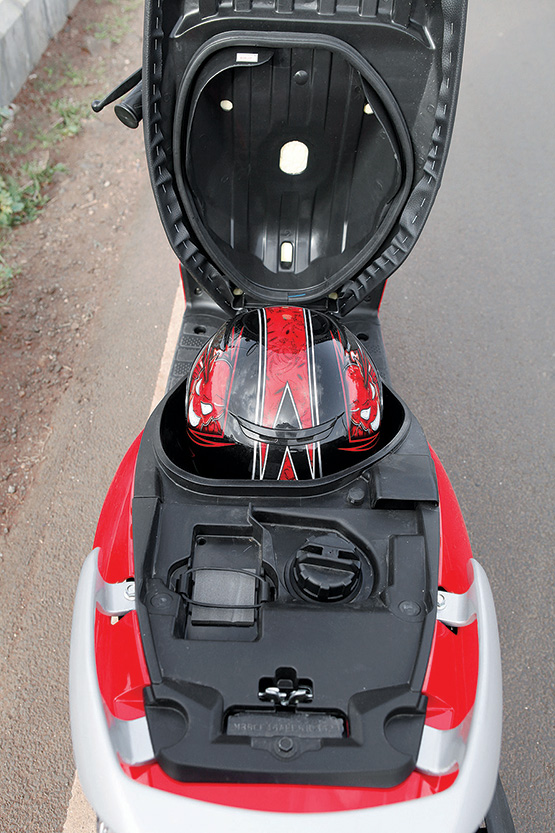 It looks good; no doubt about that, but that only takes care of what you want. To get one of these, most of you would have to sweeten up dad so that he loosens the purse-strings a bit. And to ensure he listens, there is the high practicality card you can play. The Let's comes with good enough under-seat storage, which can gobble up a half-face helmet or your books. Then there is the wide floor-board, perfect for nerds to carry their science projects to college without any fuss. There is also a hook next to the ignition switch in case your mum asks you to pick up some groceries on your way home. Plus an optional mobile charging point under the seat, which ensures you always stay connected with friends, family and teachers on WhatsApp and Facebook and never miss a party or a lecture.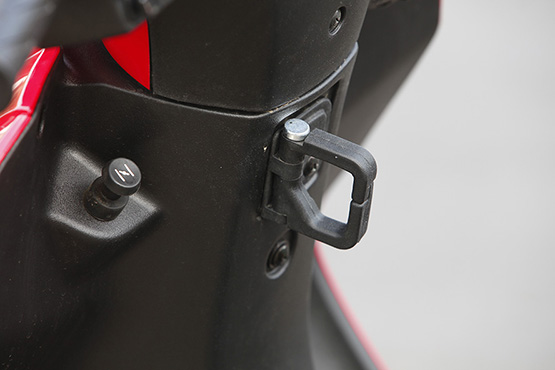 But the biggest thing that will really impress your folk is the impressive quality and fit-and-finish of this little scooter. Suzuki are known for making some of the best two-wheelers and the Let's is no exception. The plastic quality is immaculate and the body panels have been put together quite well. Everything feels rich and of high standard. However, there is one thing, which will probably be appreciated by your grandparents: the console. It is easy to read as everything is in super-sized fonts, but the layout seems like a modern re-creation of the 1960s.
Anyway, for me the most fun aspect of the Let's is its motor. The 112.8-cc, two-valve, SOHC, single-cylinder engine might sound puny, but it packs quite a punch for its size. It produces 8.8 PS, which is slightly more than competition, but it is the nine Nm of turning force that impresses the most. Moreover, it is the only scooter in its category with a double-digit weight figure: just 98 kilos. Plenty of power and torque coupled with lightweight construction is a perfect recipe for fun.