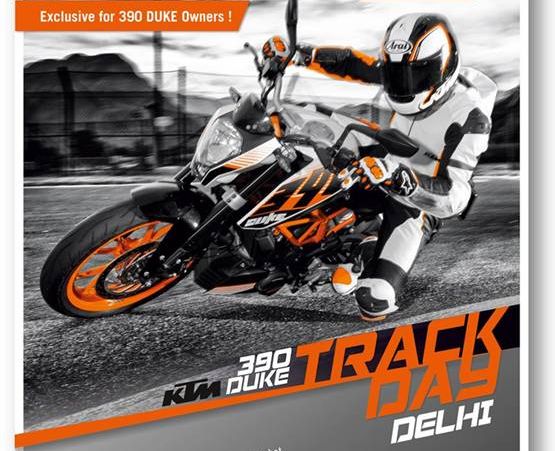 KTM Racing India are set to have one of the most exciting track days yet, at the Buddh International Circuit ( BIC ) at Jaypee Sports City in Greater Noida.
On March 15, 2014, KTM 390 Duke owners will converge on the former Formula 1 track to partake in track action and further hone their abilities astride one of India's most powerful and popular street bike. KTM have already invited owner to register at the venue. Following a briefing and gear check, the riders will take to the country's first premier-class race track and tackle the twists and turns, pushing the limits of performance each time round.
If you have a 390 Duke and wish to participate, gear up now and plan you visit, but now before you go through the eligibility criteria:
1. Open for only KTM 390 Duke customers.
2. Minimum Age: Participants must be 18 years or older
3. Original Drivers License
4. Motorcycle Insurance
5. Personal & Medical Insurance
6. Possession of Riding Gear*
* Riding Gear includes:
a. Full Face Helmet with Visor, preferably with D-ring.
b. Riding Jacket
c. Riding Gloves
d. Knee Guards
e. Riding Boots or Ankle length Shoes (No Sneakers)
Mark your calendars and get set for for the track!