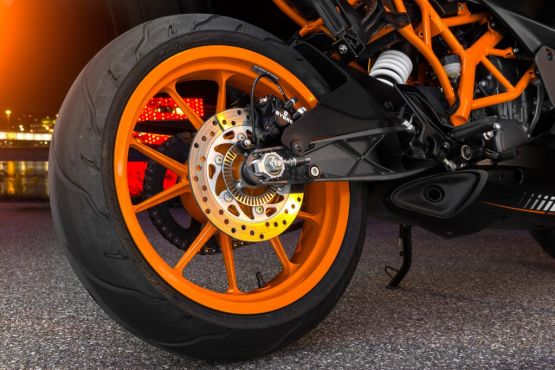 Riding a two-wheeler is liberating and more enjoyable than being trapped in a artificially cooled cabin of a car. However, it is a no-brainer that two-wheeler riders bear a higher risk of injury during crashes than a car passenger. Twenty times higher, says a study, and that has sounded the alarm bells in the central government. Union minister for Road Transport and Highways, Nitin Gadkari, has approved the proposal that makes it mandatory for Indian manufacturers to install an anti-lock braking system or ABS on all powered two-wheelers,125cc and above. A new ABS testing facility was established at the army's VRDE test-track in Ahmednagar last year and the ABS rule will be effective from 2017.
So what is this ABS and how does it work? In simple words, an ABS prevents the brakes from locking up by applying and releasing pressure on them several times every second, which makes braking safer since the vehicle doesn't go out control. It also reduces the braking distance by preventing the vehicle from sliding under braking.
Bike India appreciates the government's bold move and we hope the definition and implementation of rule doesn't leave any loopholes, like what about motorcycles with 123cc engine? As for those worried about the prices of two-wheelers going up, well, don't. Mass installation of ABS units as an OEM fitment is bound to reduce the prices of these units and the little inevitable bump in vehicle prices is a small burden to bear for the improved safety.
Story: Piyush Sonsale
Image: KTM Press