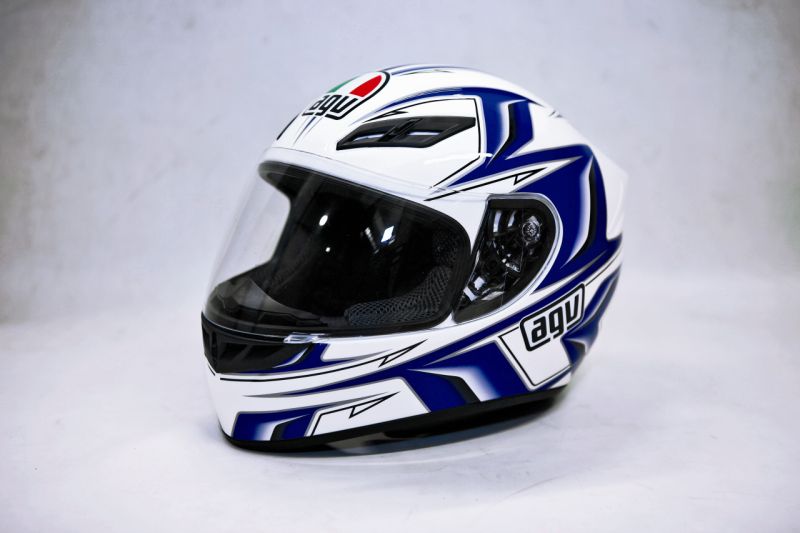 These superb products from Italy will ensure that you stay safe both on the road and the track
AGV K4 EVO
AGV, the helmet brand used by many a top MotoGP rider including Valentino Rossi, is now officially available in India through the D-Store in Bengaluru and here is one of the best lids: the AGV K4 EVO. This superb helmet has been in the market for some time now. At first, it looks stunning and, although the graphics scheme on our K4 wasn't as wild and crazy as that on Rossi's helmet, we still love it. This K4 is one of the top-end helmets in AGV's line-up and is worth it. The protection of the K4 is top-notch as it features an advanced composite fibreglass shell that is quite strong. The helmet is also very comfortable on account of the dry-comfort and skin-friendly fabric, which is removable and washable. It also has a great ventilation system with two intakes on the front and extractors on the rear. This versatile lid looks good, no matter what your ride, and it is now available in India.
Dainese TR-Course IN Air Boots
This superb pair of race boots from the Italian riding gear specialist, Dainese, is among the finest safety footwear available in the market as of now. It features an array of safety aids that make it a preferred choice of riders heading to the track. Its construction is a fusion of fine Italian leather and a high-quality tear-resistant fabric, called D-Stone fabric, which makes it a highly durable and comfortable riding boot. Protection-wise the TR-Course IN features D Axial jointed anti-ankle twist back system that does exactly what it says. It also features rear shin-guards in TPU and also a shock-absorbing insert in the heel area. It comes with Velcro on the shin area which allows the rider to lock in with selected Dainese race-suits. The perforation on the front keeps the foot dry and cool even on hot summer days. This pair of superb race/road boots is now available in India at the D-Store in Bengaluru.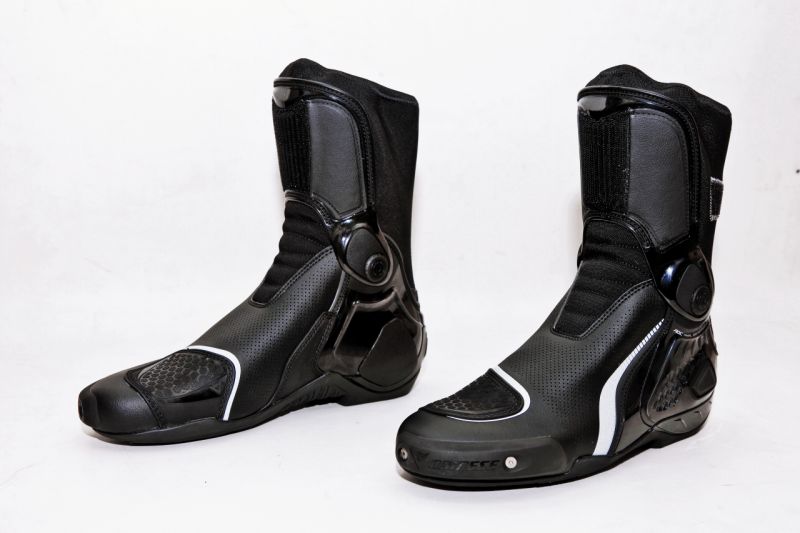 Full Metal RS Gloves
It is very important to protect your palms while attacking those corners on a racetrack and to provide you the best protection are these Dainese Full Metal RS gloves. These gauntlet race gloves are made of some of the finest materials available such as high-quality Italian leather, titanium and Kevlar. The palm portion is constructed using cowhide, which is then reinforced with goatskin and sheepskin leather. This race glove has not been stitched using a normal thread, but Kevlar fibre instead for added strength. It also features carbon-fibre and titanium composite inserts in the knuckle area and back for supreme protection. It also has elastic inserts for perfect fit and pre-curved fingers for an ergonomic fit. These gloves also feature perforation for better cooling. The Full Metal RS gloves are also available at the D-Store.