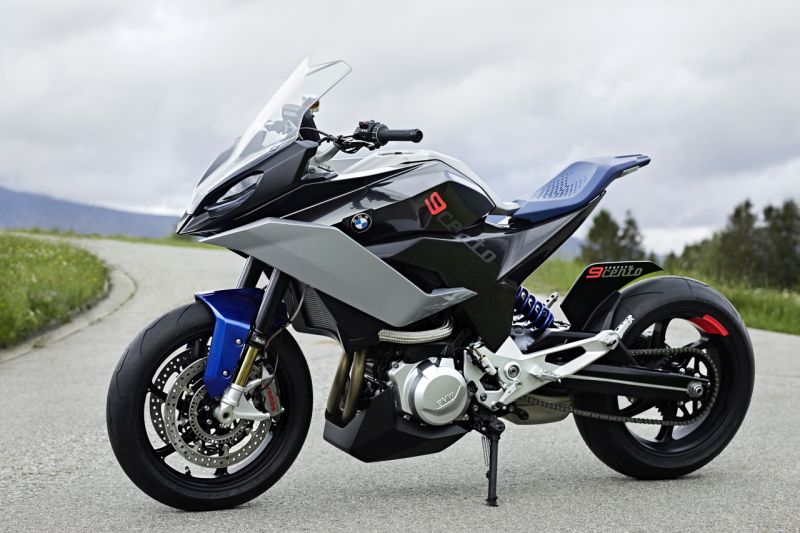 BMW will showcase their stunning new concept sports-touring motorcyle called the 9Cento, at the Concorso d'Eleganza Villa d'Este later this year.
The focus of the 9Cento (pronounced 'nove cento') is on achieving a balance among functional properties such as touring capabilities, storage space, wind/weather protection and riding fun. According to the German manufacturer the bike would be a great choice for quick trips to Lake Como and surrounding areas and beyond. Riding on everything from motorways and alpine passes to narrow alleyways and villages streets, the bike is designed to feel at home either way.
With a compact silhouette the bike looks agile and light, and topped of with a striking paintjob and chrome and aluminum brushed finishes. The front end is sharp in its styling with a screen for wind protection. The back is reminicent of the BMW R 1200 R Concept, tapering up to a point, it's beautiful. The suspension is set for touring with a long spring travel and an upright seating position. However, it also offers a fairly low seat height, which is good for tight spaces in town.
The storage front is well thought off. The bags are hooked onto the rear carrier from the top and, through a clever design, also fucntion as a lateral extention to the passenger seat. However from the bottom they are secured with a powerful electromagnet which is an innovative idea and we wonder whether we shall see new pannier designs featuring this system on production models. The panniers, once on the motorcycle, are intergrated into the design of the motorcycle, sticking to the styling of the Concept 9Cento.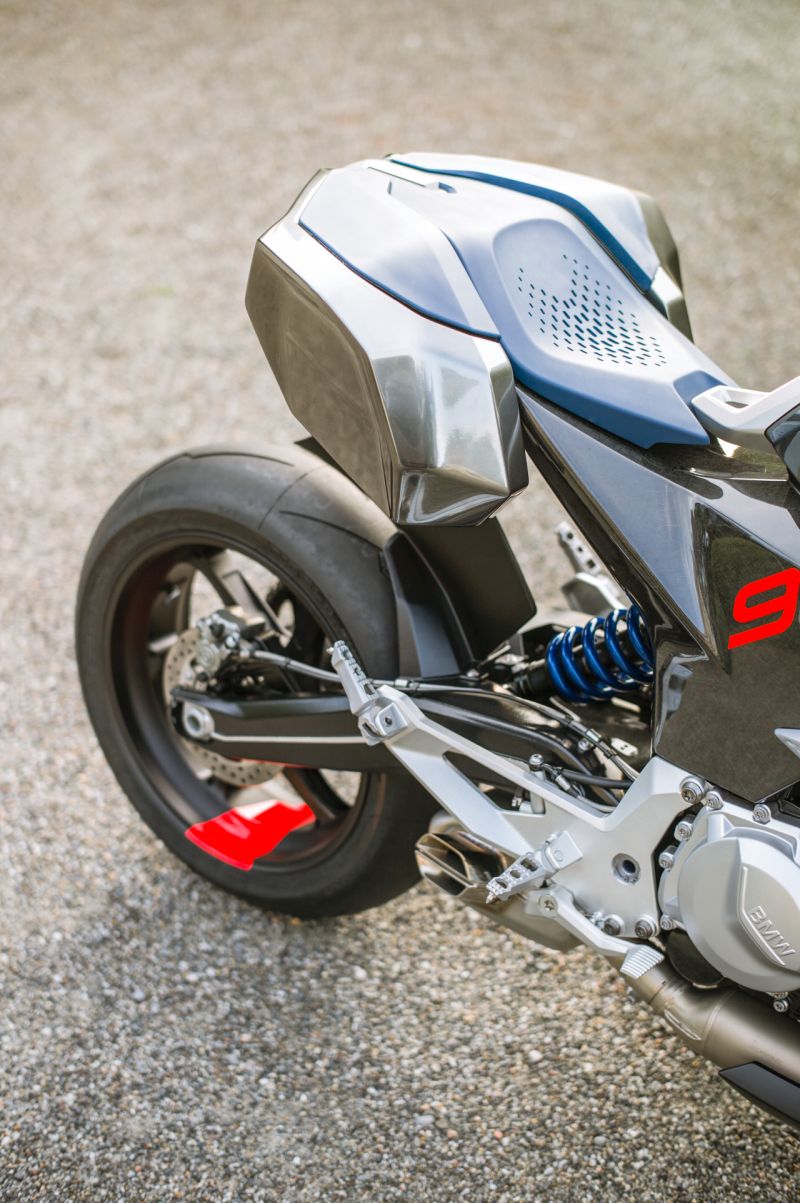 In addition, BMW have also developed two motorcycle jackets to go with the Concept 9Cento. They follow the concept of the design, are made of leather and kevlar and come in either a sports or a touring version.
Styling is subjective but innovations with the panniers and focus on light and manoeuvrable vehicles that can be used to have fun on the twisties, and yet easy on the mind in town is a good way to go, we'd like to think.
Story : Zal Cursetji