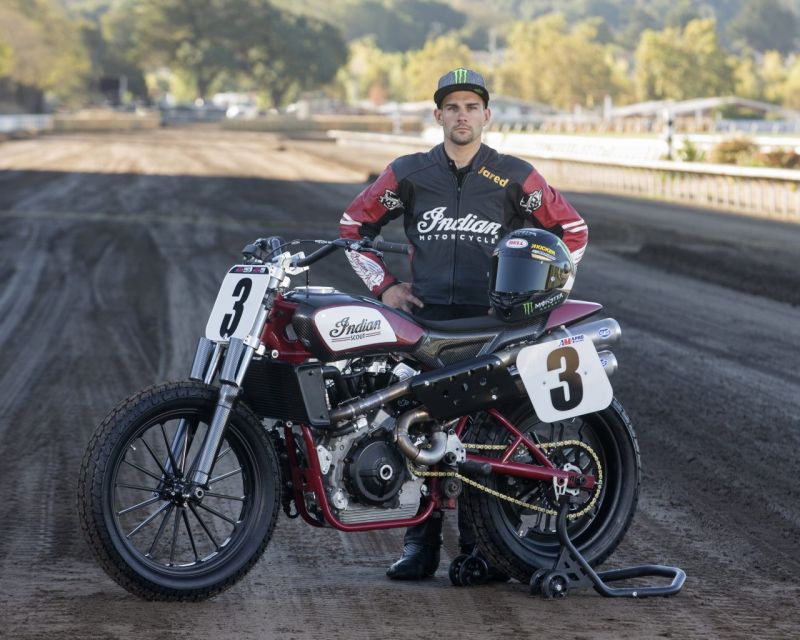 Indian's racing machine is back again and all set to race in the first race of the American Flat Track series (formerly known as AMA Pro Flat Track). This beauty had her début at the Ramspur Winery Santa Rosa Mile AMA Pro Flat Track race on September 25, 2016 with track racing legend Joe Kepp acting as pilot.
The American Flat Track series kicks off at the all-new Daytona TT circuit which is inside the Daytona International Speedway. This fresh attempt at the AMA Pro Flat Track is loaded with an 18-round schedule and a mix of track configurations (six Miles, seven Half-Miles, two Short Tracks and three TTs). This happens to be the most number of rounds on a schedule since 2011.
The Indian Scout FTR750 was developed by the Indian Motorcycle Racing engineering and design teams specifically for racing. She is powered by a high performance, 750-cc V-Twin. An ultra-light steel frame, large centrally located airbox and sleek lightweight carbon-fibre body keep the motorcycle anchored to its true intent.
The first race is on Thursday, 16th March. You can catch it live here.