Indian Motorcycle Company, the only real American metal challengers to the iconic Harley-Davidson brand, have finally entered India with their range of Chief motorcycles; comprising three exceptionally detailed models.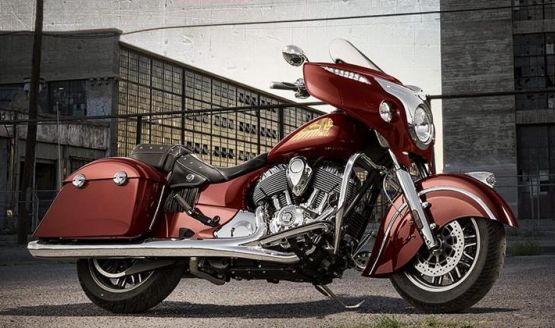 As reported earlier, Indian Motorcycle have launched three models: the essential-Indian Chief Classic, the Chief Vintage soft-bag touring model, and the Chieftain hard-bag premium tourer. At the heart of these motorcycles is an all-new ThunderStroke 111 (1,811cc) V-twin which not only looks sculpted and finely detailed, but also brings the grunt to match. The peak power is estimated at 100 PS while peak torque is 138.9 Nm, coming in at just 2,600 RPM. A six-speed transmission mated to a carbon-fibre toothed belt handles power delivery duties.
With the sheer levels of cfraftsmanship that goes into the making of these mobile works of art, the pricing is equally eye-brow raising. The Chief Classic is priced at Rs 26.5 lakh (ex-showroom, Delhi) while the Chief Vintage and Chieftain are priced at Rs 29.5 lakh and Rs 33.5 lakh respectively.
Story: Jim Gorde
Images: Indian Motorcycle