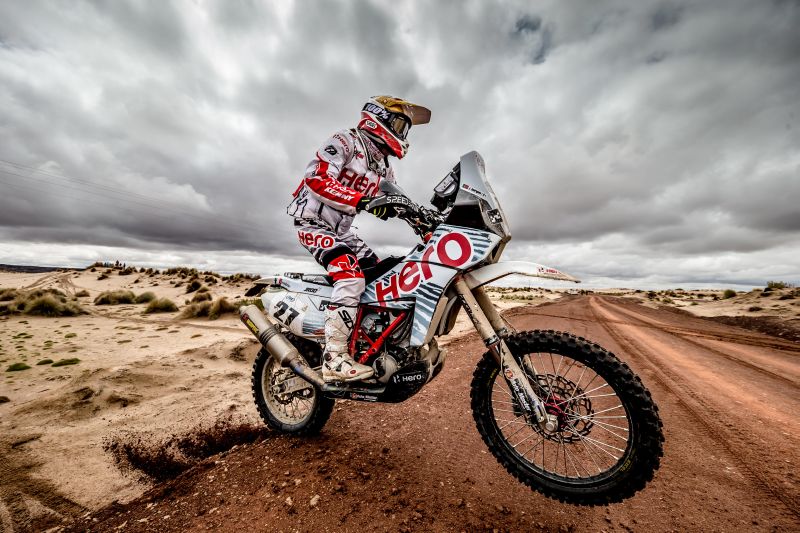 The India Baja 2017 is India's first cross-country rally to be a part of the global Dakar Challenge Series. The winner will get a free entry in the 2018 Dakar Rally.
The 2017 India Baja is only the second edition of this tough off-road event, but it has already been included to the Dakar Challenge Series, which includes South Africa's Sonora Rally and the Afriquia Merzouga Rally in Morocco. The Dakar Challenge Series is an ideal platform for talented riders to gain a stepping stone towards competing in the holy grail of the sport, the Dakar Rally, held across South America. Promoted by Northern Motorsports India, the India Baja will be held from April 7 to 9 in Jaisalmer, Rajasthan, and the winner in the two-wheeler category will gain an entry into the Afriquia Merzouga Rally in to be held in May 2017, and the Dakar Rally which will be flagged of from Peru in January 2018.
This event will give professional rallyists the opportunity to test their mettle in Rajasthan's extreme conditions and under stringent international cross-country rallying rules and regulations as they traverse six rally stages that total 430 kilometres. Expect to see all the big names in attendance, including Dakar heroes Aravind K P and Frenchman Adrian Metge representing TVS Racing, and Portuguese rider Joaquim 'J-Rod' Rodriguez riding for Hero Motorsports Team Rally. Last year's India Baja winner and India's top rated rally rider C S Santosh will unfortunately not be competing this year as he's still recovering from a neck injury suffered in a crash during Desert Storm rally earlier this year; but expect to see him back to fitness soon and competing in the Merzouga Rally in May and next year's Dakar.
Raj Kapoor, Co-founder at Northern Motorsports said, "The 2017 edition of the India Baja has all the makings of an exciting motorsport event. We will see state-of-the-art competition machines fighting in the extreme heat and challenging terrain. India Baja will also pit India's best riders against some most skilful riders in the world. All this makes for a compelling human interest story as the participants battle it out against the terrain and the conditions."