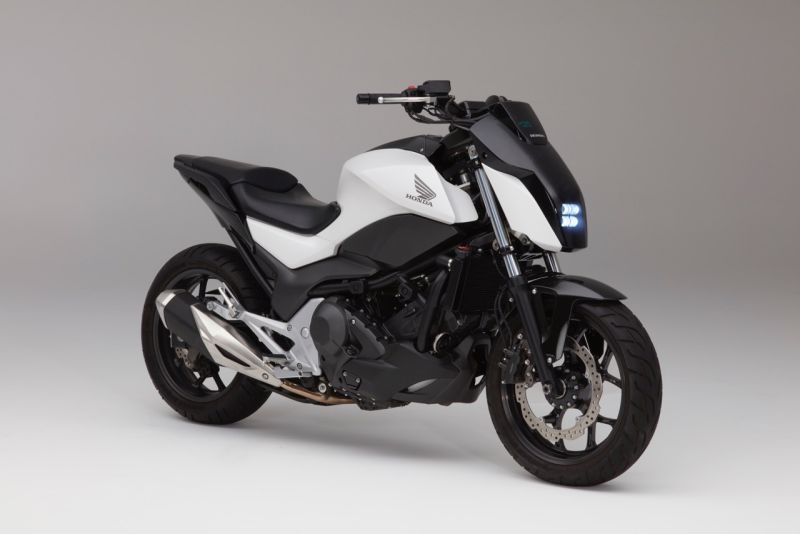 Honda have developed a self-balancing motorcycle without gyroscopic assist.
Honda have unveiled their Riding Assist technology at the Consumer Electronics Show (CES) 2017, held in Las Vegas. This technology utilises Honda's robotics expertise to create a self-balancing motorcycle that considerably reduces the possibility of falling over while the motorcycle is at rest. Taking a tangent from the conventional gyroscope technology, which adds a great deal of weight and alters the riding experience, the Honda Riding Assist motorcycle incorporates technology originally developed for the company's UNI-CUB personal mobility device.
The Honda UNI-CUB display enables CES attendees to experience a self-balancing personal mobility device that enables the seated rider to control speed, move in any direction and stop, simply by shifting body weight. Earlier this year, the company opened the UNI-CUB's API seeking to facilitate the creation of software that can control the device from a smartphone and other devices, which would provide the potential to expand its value and functionality for people. With the ability to freely move forward, backward, side-to-side and diagonally, UNI-CUB can quickly and easily manoeuvre among people.