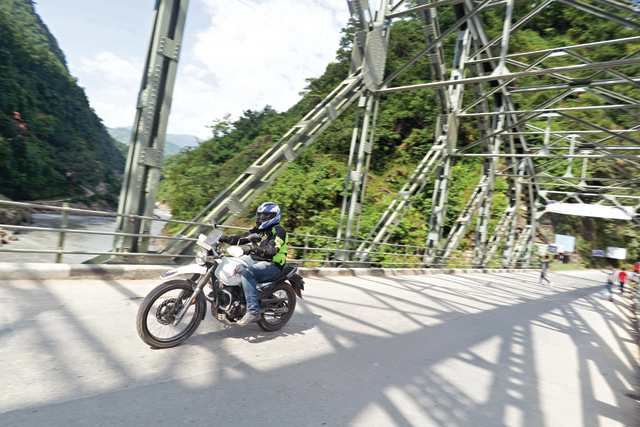 By this time, the sun was setting and I was feeling the effects of a long day on the road. So, I made straight for my hotel to rest for the night. This had been a truly special journey so far, the Xpulse 200 vindicating my choice at every turn, surmounting every obstacle without a hitch. I couldn't wait to explore Kathmandu and, of course, Bhutan beyond that. That tale, however, will have to wait until the next issue of Bike India where you can catch part two of this Xpulse Xpedition.
…………………………………………………………………………………………………
Border Crossing Process: India to Nepal
The process to go across is an easy one. You literally drive across the gate (open from 6.00 am to 10.00 pm) and then stop a few metres ahead at the Nepal immigration shed-like building. You need to get a pink slip at the shed that lists your personal and vehicle details, including licence information, vehicle registration, and more. After getting the slip, produce your registration certificate (RC) and get the actual permit documents at the customs window. Once you have the documents in hand, go pay the fee (150 Nepalese rupees or Rs 94 per day you plan on spending there). Once that's done, go show the receipt at the previous counter where they tear off a counterfoil. Once that's done, you're good to go! The whole process took me 45 minutes all told. If this seems too daunting or complicated, there is an absolute army of agents present here who will hold your hand through the whole thing for an additional fee.