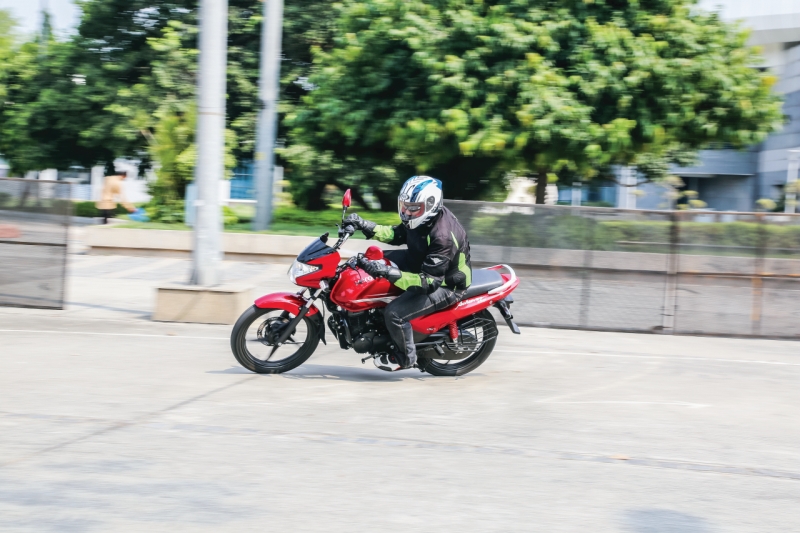 I left it on, and pulled out and on to our designated test location. The first thing I noticed was that the engine was high on refinement, purring along smoothly and quietly. The next thing I noticed was that despite the fact that the Achiever 150 sports a 150-cc engine, as the name suggests, it doesn't feel quite as peppy as any of the other products of this displacement available today. This is explained by its power output, rated at 13.6 PS, and torque figure of 12.8 Nm. Considering it weighs about as much as the next bike, those couple of horses do make a difference, although we can only a pass definitive judgement once the bike undergoes a performance test at Bike India.
Handling-wise, the Achiever 150 feels pretty light and changed direction quickly and comfortably: attributes that bode well for weaving through traffic. The ride quality is decent, with the setup absorbing all the little bumps that we experienced with ease. Coming to the braking, I rode the variant that sports a 240-mm disc upfront. The brakes provide the kind of bite you would expect; however, the progression is a little lacking. The start-stop system that I mentioned earlier works pretty well. When you come to a standstill, the engine cuts off after five seconds of idle, and a quick tug of the clutch is all it takes to fire it up again, so you save some fuel and don't skip a beat at a traffic signal.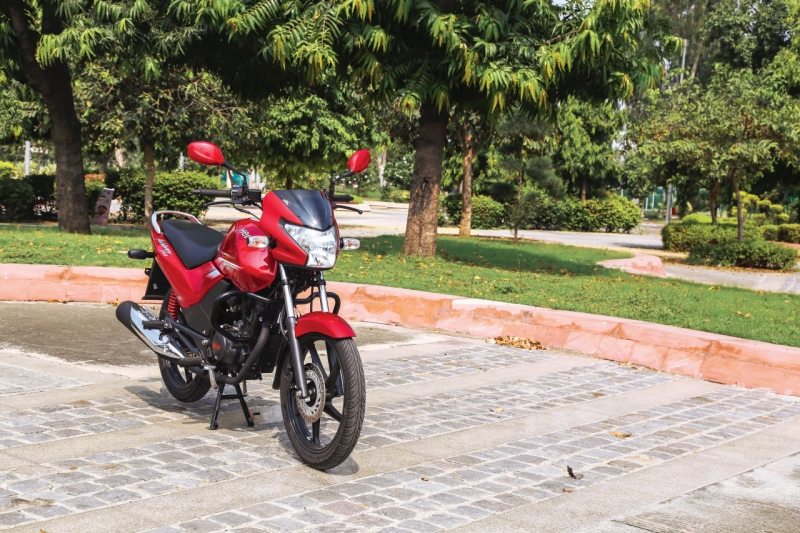 There is a lot going for the Achiever when you take it all in as a package, and it checks most boxes that you look for in a commuter. Again, you'll have to wait till the road test for fuel efficiency figures, but price-wise it is already undercutting its competitors by a cool nearly Rs 10,000 with an on-road price of approximately Rs 73,000 in Pune. So if your priority is a 150-cc commuter and you're on a tight budget, then the Achiever 150 sure fits the bill.