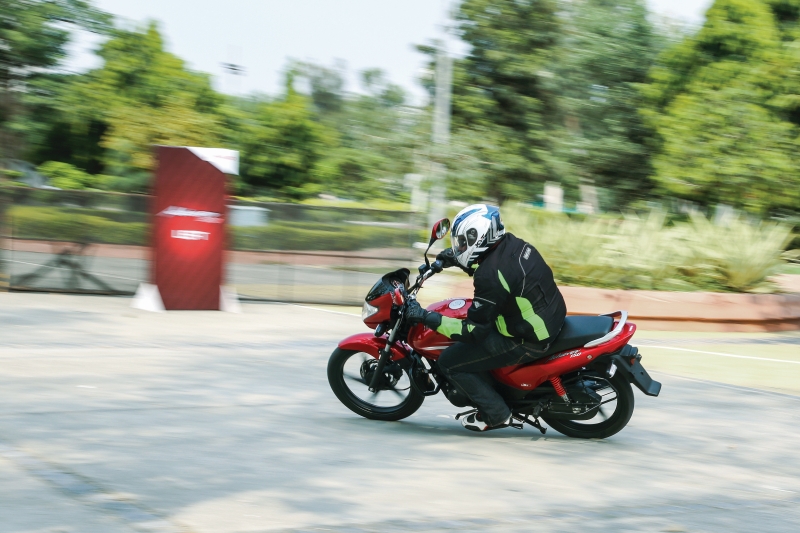 Bike India was in Delhi recently to ride the latest rendition of Hero's 150-cc Achiever. Here are our thoughts on this upgraded 150 commuter from the Hero stable
Story: Harket Suchde
Photography: Aditya Dhiwar
Not all heroes wear capes, they say. The brave crusaders in the comics with their superpowers and miracles are great fuel for the imagination, but have no place in the real world. The real world heroes are measured by a different yardstick: the ability to consistently deliver, to be dependable, and to always have your back; the kind of attributes that Hero MotoCorp's latest version of the Achiever 150 aspires to have. We know that it is a Hero, but does it also have the potential to be a hero?
This one certainly doesn't wear a cape or its underpants on the outside. In fact, compared to its immediate predecessor, the Achiever looks understated. And that is a good thing, because in an era where stickers run wild and bikes look like they are screaming for attention, a subtly garnished, understated bike makes for a welcome break. Especially considering that Hero are marketing this as a proper commuter, with no claims of sportiness tossed into the mix.
The headlamp unit is retro-looking and the body paint-matching mirrors complement it well. Again, there are no sharp contours or absurd protrusions, which is nice to see. While the headlamp unit may look old-school, it sports a feature I quite appreciate: like on big bikes, the headlamps turn on as soon as you turn on the ignition, and stay on no matter what. The blacked-out alloys are fairly standard affair, but go well with the black, silver and red theme permeating through the bike. The tank has been tweaked a bit, and the shape is distinct but not flashy, keeping with the overall styling language of the Achiever 150.
Swing your leg over and into the saddle, and you realise that the seat-handlebar-pegs triangle is really sorted. The riding position is extremely forgiving and comfortable, and you can see that the team at Hero's flagship Centre for Innovation and Technology has been hard at work to ensure ergonomics are spot on. The seat is pretty comfortable on its own, too; so covering you daily commute distance should be a pleasant task. The switchgear is simple to use and feels pretty sorted; however, the plastic used is a little rough around the edges. The dash is an all-analogue affair and features a side-stand indicator. Where the engine kill-switch should be, there is a big blue button reading "i3S". This is Hero's start-stop technology which can be turned on or off based on the user's preference.