The sharp Bike India reader will remember we had covered a story about Pope Francis' Harley hogs that were auctioned off for charity way back in October '13. Now, a 2013 Heritage Softail Classic, signed by former papal leader Pope Benedict XVI, and presented to his successor, the aforementioned Pope Francis is set to go under the hammer too, and the proceeds will go to charity on this occasion as well.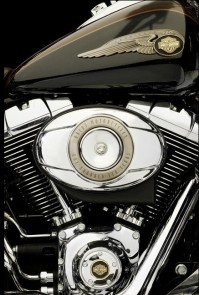 Celebrated auction house – Britain's Bonhams, are tasked with conducting the auction for this FLSTC 103 Heritage Softail Classic 110th Anniversary Edition, and the proceeds from its sale will go to Stowarzyszenie Przyjazny Świat Dziecka (Friendly World Association), a Polish non-profit organization that works towards helping children and families that are in need. The bike will be put under the hammer on February 2015 at the Grand Palais in Paris, France as part of Bonhams' 2015 Les Grandes Marques du Monde sale.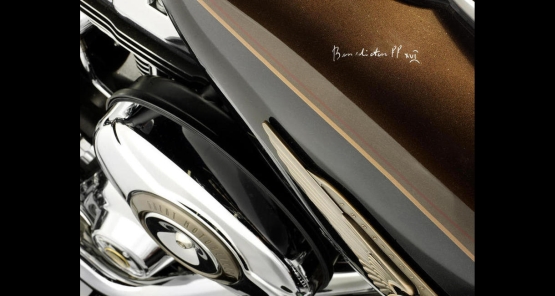 All the auction information is up on the Bonhams website, and the price has been set between Rs 12 – 19 lakh. So if you have a spare chunk of change to that tune lying around, and you want a limited edition, Harley-Davidson Heritage Classic 110th anniversary special, signed by the former Pope and received (and subsequently auctioned) by the current one, and as such carrying the papal blessings of both, then make sure you bid, after all, it is a very special bike and a very special cause.
Story: Harket Suchde