Harley-Davidson, the iconic American motorcycle manufacturers, have recently launched new limited edition motorcycles, the Electra Glide Highway King, and a Fast Johnnie line-up of three bikes, as part of their 2023 line-up.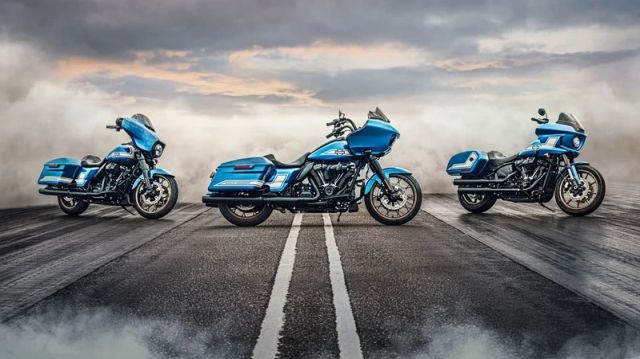 H-D have marked a new era of innovation and style with these new models, designed to provide riders a vintage feel with more power, comfort and convenience while on the road.
The Highway King, a classic touring motorcycle that boasts a sleek and stylish design, is inspired by the iconic 1968 FLH Electra Glide tourer. It is powered by a Milwaukee Eight 114 V-Twin engine (1.868 cc) which delivers a 96 hp at 5,020 rpm and 165 Nm of torque at 2,750 rpm. The bike also features a coil-sprung, two-tone, solo seat which provides a smooth and comfortable ride even over rough terrain.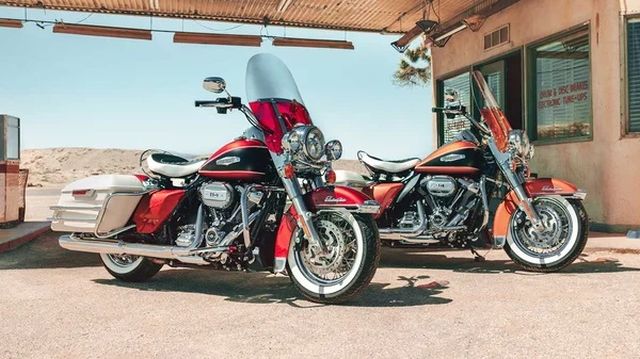 Additionally, the Highway King comes equipped with enhanced rider safety features which help improve handling thanks to electronically-linked braking, cornering ABS, traction control, and more. The Electra Glide Highway King is offered in Hi-Fi Magenta or Hi-Fi Orange two-tone colour options. The Highway King merges classic styling with modern comfort and performance offering comfort for long journeys.
Along with the Highway King, Harley-Davidson announced the Fast Johnnie, a new range of limited edition motorcycles in their Enthusiast Motorcycle Collection, comprising the Low Rider, Street Glide and Road Glide.
Harley-Davidson say the collection celebrates the diversity of their community and the unique backgrounds and interests of the people within it. The collection began last year with the G.I. Enthusiast motorcycle collection honouring the longstanding community of riders who have served, and continue to serve, in the United States Armed Forces.
This year, the Fast Johnnie Enthusiast Motorcycle Collection pays homage to the street performance and trick paint-jobs of classic muscle car culture. It's named Johnnie after the piglet adopted by Harley-Davidson racer and wrecking crew member, Ray Weishaar, in 1920, often seen perched on the fuel tank during victory laps; earning it the nickname "Hog" and the piglet "Fast Johnnie".
The Low Rider ST, Street Glide ST and Road Glide ST models available in Fast Johnnie collection are powered by the Milwaukee Eight 117 engine (1,923 cc) and loaded with advanced features for the new-age riders. The paint scheme, inspired from muscle cars, also features Johnnie, the first racing mascot, on the left side of the fuel tank.
No word on whether these models will make it to India, but give Harley-Davidson India a shout-out if you want one.
Story: Aswin Sreenivasan