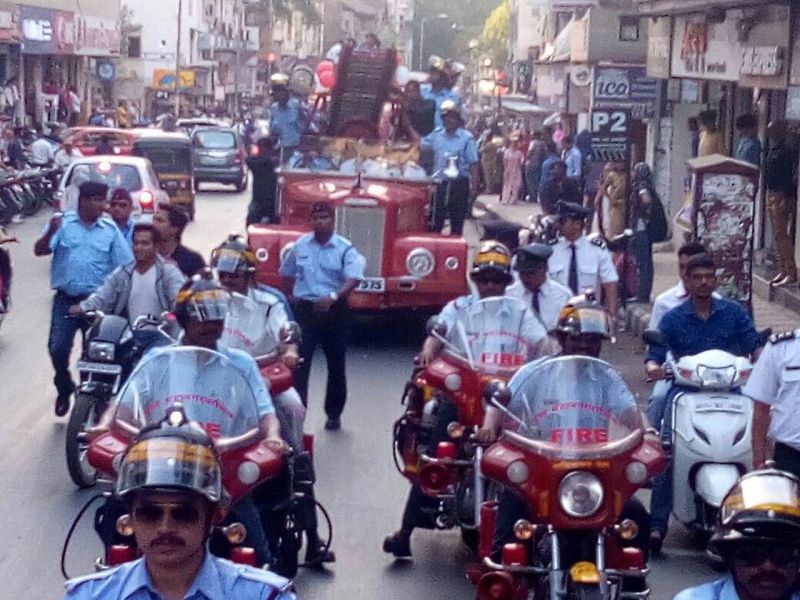 The Gurugram fire brigade is thinking about adding two-wheelers to their fleet to aid quick response within the region. The technology and financial hub is developing by the day, and is infamous for its never-ending lines of traffic. In order to prevent a situation where the first responders from the fire brigade arrive on the scene too late, they are considering using motorcycles which can navigate faster through traffic.
Other cities including Mumbai and Chennai have firefighters on motorcycles but this is the first time for Gurugram. Sources say that the fire brigade will use custom-fitted Royal Enfield motorcycles that will be able to transport the equipment needed to neutralise or contain the fire until backup arrives. The equipment list will include a couple of 15-litre water cylinders, oxygen packs, and a first aid kit.
The fire department commented on the matter saying that it was the brainchild of the state's Urban Local Bodies Minister, Kavita Jain. They also said that they are currently testing the motorcycles for technical limitations and feasibility. Sources say that we might see these two-wheeled fire engines in Gurugram by the end of this month.
Image: fireindia.com Facebook page
Story: Joshua Varghese