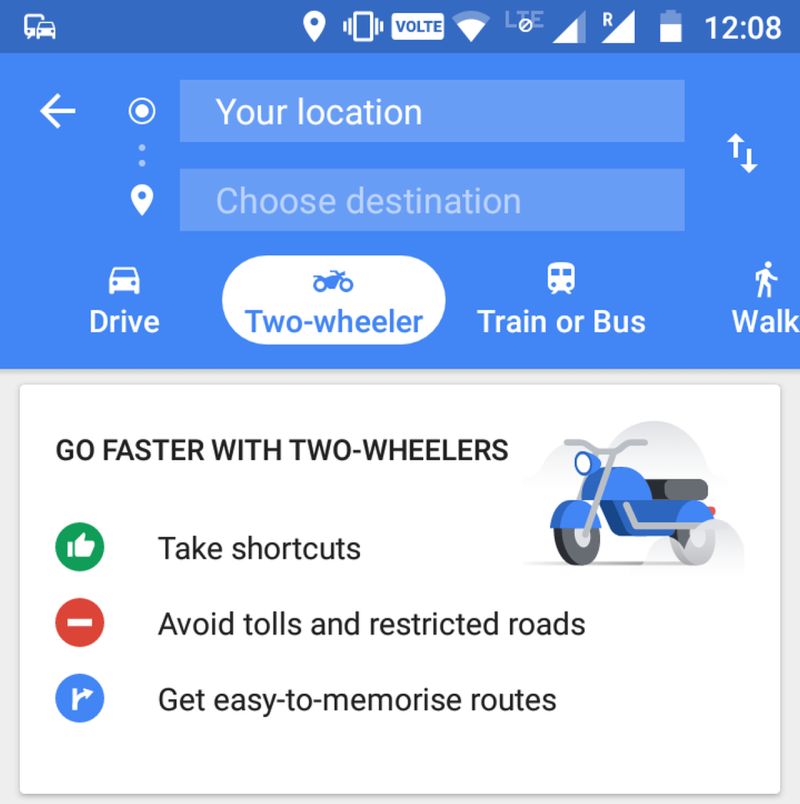 Will the latest update for Google Maps reduce the traffic congestion on our roads? Only time will tell, but if you ride a motorcycle, your life is going to be a whole lot easier.
Have you ever found yourself and your motorcycle in a new city; completely disoriented and in need of directions? In this tech-savvy age, most of us immediately resort to tapping away at our smartphones. Until recently, following the blue line to your destination did yield some surprises for motorcyclists. For example, following the Google Maps route to Mumbai from Pune and being greeted by signs that inform you that your motorcycle isn't welcome on the Mumbai-Pune Expressway.
With the latest update for Android, users can now map their routes with an exclusive option for two-wheelers. What's different from the directions that drivers receive? Well, for starters, the app evaluates real-time traffic congestion differently for two- and four-wheelers, in addition to different estimated times of arrival (almost always shorter for motorcycles). When available, the app will also redirect motorcycles via smaller roads.
Story: Joshua Varghese