If ever there was a legendary motorcycle frame, it had to be the Norton Featherbed…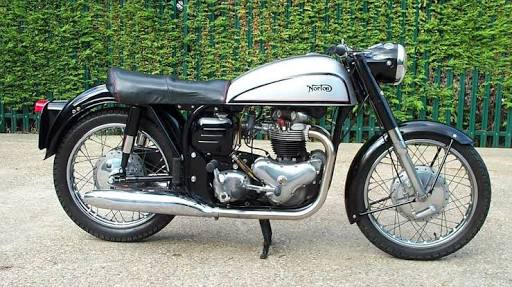 "Motorcycling's best known frame design is the Norton Featherbed," wrote our international bike guru Roland Brown in his book 'Classic Motorbikes: A Celebration of the World's Greatest Models'. The simple yet stiff twin loop steel cradle was introduced on Norton's single-cylinder Manx racers in 1950 and it wasn't until 1952 that the frame was first seen on the road going Dominator 88, a twin-cylinder 500 (497 cc to be precise).
Although Norton themselves never coined the term 'Featherbed' for their new frame, the brilliance of the design was such that their works rider Harold Daniell said that his new race bike was so comfortable to ride that he felt like he was "riding a feather bed". Needless to say, the name stuck. And why not? It was catchy, it conveyed more about the design and its effectiveness than a full para that Norton's marketeers could have crafted. In fact, the 'Featherbed' name is such a legend that decades later it was very nearly adopted by the once-British-now-Indian marque Royal Enfield when they conducted the global launch of their new café racer – the Continental GT, in the heritage ridden halls of Brooklands Museum. They of course were alluding to the effectiveness and agility of the new twin-cradle frame that had been designed for the Conitental GT by none other than Steve Harris of Harris Performance (now owned by Royal Enfield).
Although more than half a century old now, there's still tonnes to learn from Norton's engineers and designers when it comes to the art of frame building. With their clean, clear lines and perfectly aligned joints they had the perfect measure of a frame that would straddle the twin worlds of racy performance and comfortable riding. With more and more 'performance' orientated motorcycles being designed and built in India, I hope that someday one of them are able to replicate the success of that British marque from the golden days of British motorcycling.