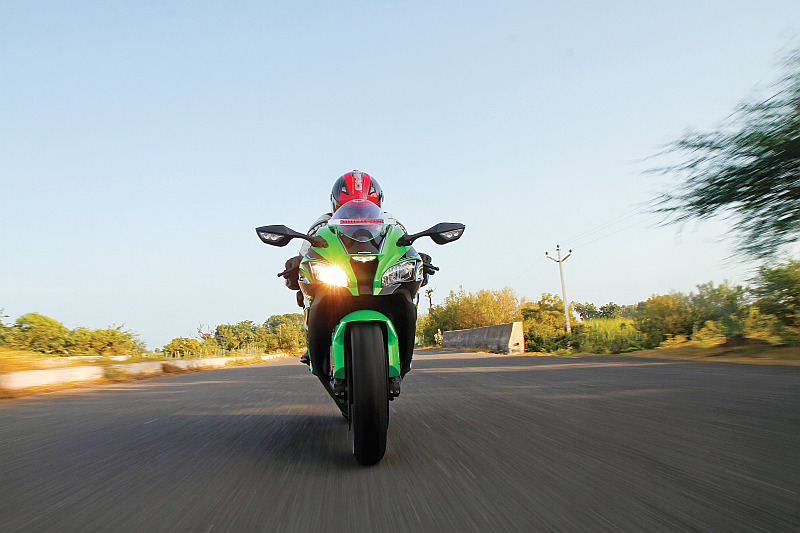 A badge on the petrol-tank proudly claims 'Winner of the World Superbike Championship 2015' and the Kawasaki Ninja ZX-10R justifies the claim to the last letter
Story: Aninda Sardar
Photography: Sanjay Raikar
It's difficult not to respect a motorcycle like the Kawasaki Ninja ZX-10R. Just last year, a similar machine had stormed to the top two levels of the World Superbike Championship at the hands of the brilliant Jonathan Rea and Tom Sykes, taking Kawasaki to the top of the Constructors' Standings with 421 points. That is nearly a full 100 points ahead of second-placed Ducati. And here I was staring at this beautiful (not just visually) machine, about to swing a leg over it. No, I simply could not stop the thumping inside my rib-cage. The fact that the bike's ability to perform was way beyond my own only added to the thumping.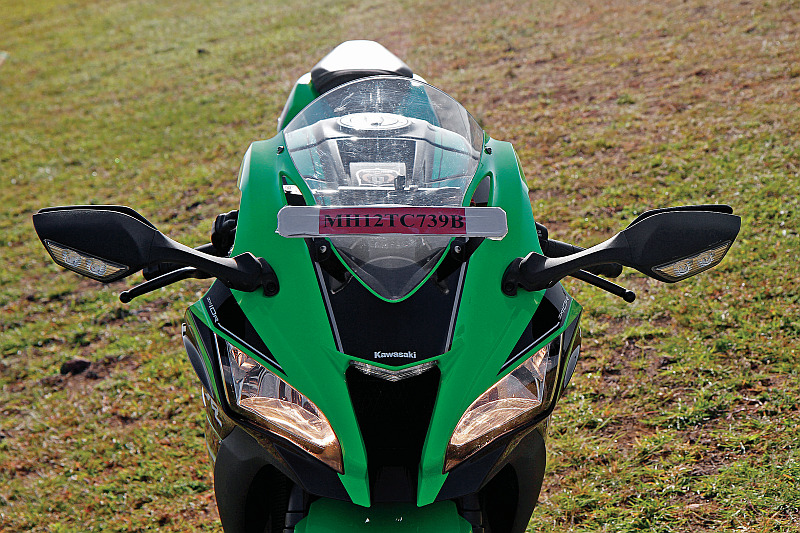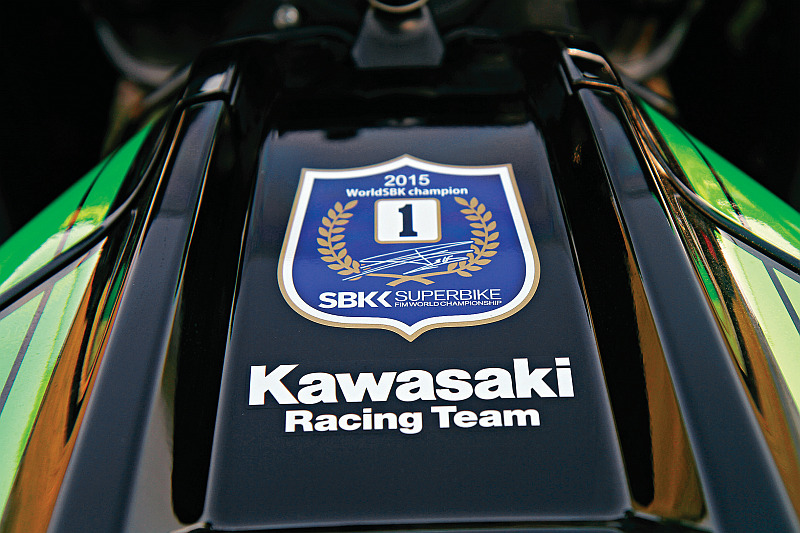 Visually, the resemblance to the old ZX-10R, which this new model replaces globally, is obvious while the changes are subtle. For instance, the windscreen on this bike is slightly wider while subtle intakes on the sides of the signature lime-green-and-black fairing create smart channels for the air so that rider fatigue from being buffeted by the wind is reduced. The odd-looking chin at the base of the gaping air intake sandwiched between the headlamps is also new and improves aero efficiency, according to Kawasaki. The all-digital instrumentation with its characteristic colour changing LED tachometer has been retained from the old bike but as I head towards the rear, the tail section seems different. I can't quite put my finger on it until a bit of research informs me that the new Ninja ZX-10R's tail section is indeed new and slimmer than before.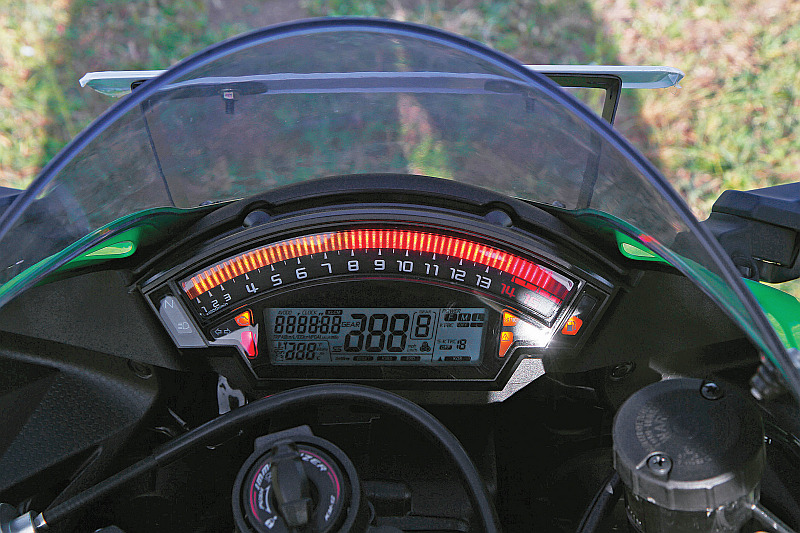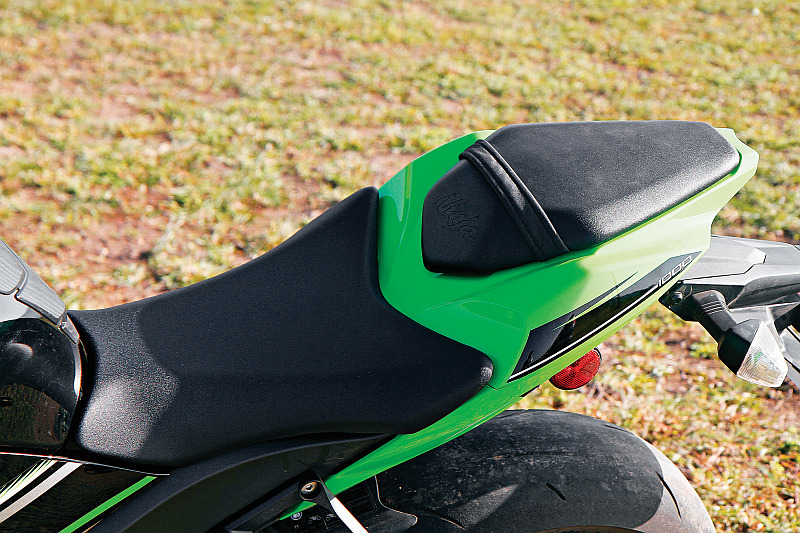 Gingerly, almost too cautiously, I swing my leg over the seat and the riding posture immediately communicates the bike's intent. Without ever having raced bikes before I find myself in a proper race crouch with legs tucked in and out of the way and the head almost too ready to duck down under that screen. The ZX-10R's track-focused intent is all too clear. This is not the kind of bike you want to take on a long ride to nowhere. On this bike you'd know exactly where you are headed (probably a racetrack) and you'll be equally sure where you want to finish your day: on the top step of the podium. In fact, the seat height on this bike is 22 millimetres taller than on the previous bike while the headstock is closer by 7.5 mm.