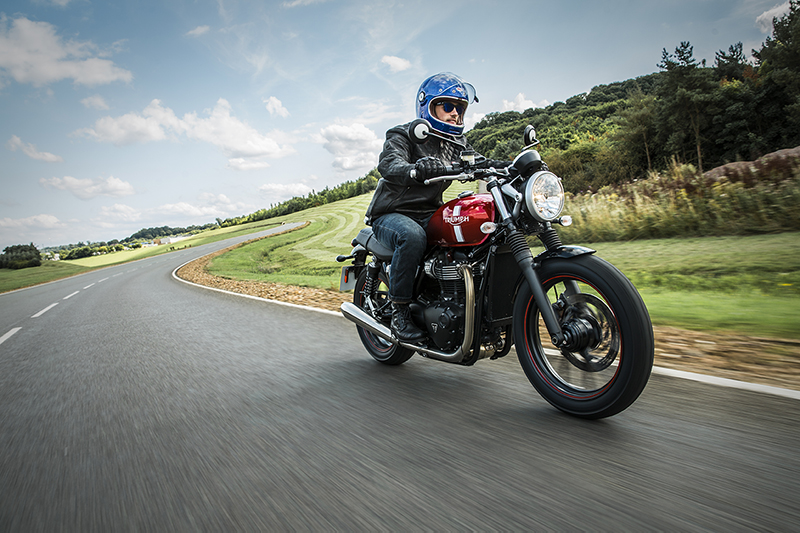 The latest entry-level Bonneville is out now and here is closer look at the bike that matters the most
Well, the wraps are off of the new Triumph Bonneville. You must have read our overall story about the new Bonneville line-up however, here is our impression of the bike that might just become the next big hit in the Bonneville line-up the Street Twin.
With the Street Twin, Triumph has upped its game in the entry-level modern-classic range. Five years in the making, the Street Twin is completely new as it was developed from the ground up. The design of the Street Twin retains the Bonneville's core DNA however, to compete with the likes of the new Ducati Scrambler it has got some really cool features. Starting with the design, which is minimalistic, Triumph is aiming to capture a whole new kind of customer, people who like the retro look but prefer agility and light weight. For that, Triumph have slimmed down the overall profile of the bike by fitting a slimmer fuel tank and seat. It feels more compact than the earlier bike and even though the company has not said anything about the weight, we are guessing that it just might be slightly lighter than before.
The minimalistic approach seems deliberate as Triumph is offering a range of accessories along with the bike to make it truly yours. However, the biggest and the most interesting change is the new engine and frame. Designed to be more rider-friendly, the Street Twin features a frame which was developed specifically for this model. Triumph also mentioned that the suspension was tweaked to make the handling more enjoyable. However, we cannot comment on that further as we haven't ridden the bike yet.