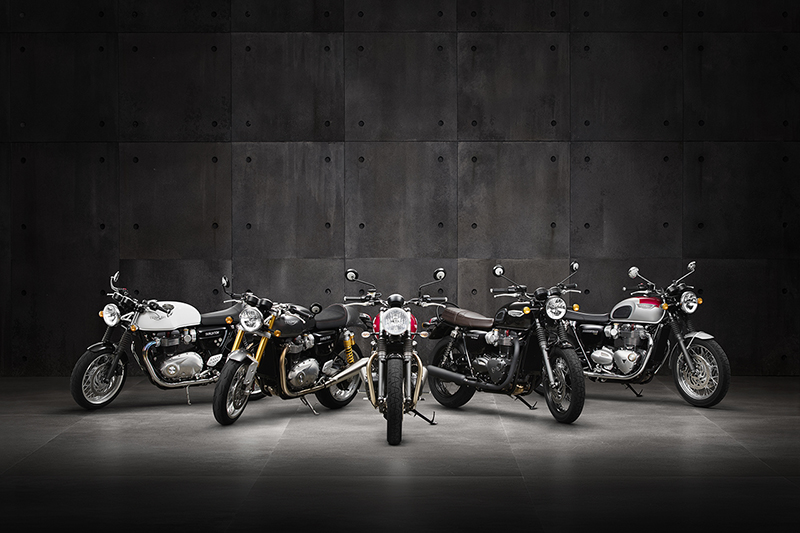 Triumph Motorcycles, the British motorcycle marque introduce a brand new line-up of its Classic Series including the new T120 and a brand new bike called Street Twin
For more than half a century the Triumph Bonneville has been the icon of British motorcycling. It gave Triumph motorcycles a brand new identity and honestly, it is one of the best-looking motorcycles even today. First launched in 1959 the Bonneville became an instant hit in England and overseas as well. The legacy continued even after Triumph Engineering became Triumph Motorcycles in 1984.
However, in 2011, the company decided that it was time for them to step up the game in the retro modern segment. So the engineering and product planning departments got busy working on a new line-up that was, up until now, under wraps. Today however, Triumph Motorcycles UK have unveiled, to the world, their latest iteration of the Classic Series. Developed from the ground up, the new Classic series presents a completely new range of modern – retro motorcycles that were developed keeping in mind the needs and demands of today's customers. Five years in the making, and Triumph has come up with an array of five motorcycles that perfectly interpret the classic silhouette of the Bonneville that is intricately blended with modern day technology.
Five new bikes namely the Street Twin, Bonneville T120, yes the T120 name is making a comeback after four decades, T120 Black, blacked out edition of the regular T120 that looks utterly mean, Thruxton, which now looks like a proper café racer and the Thruxton R, a racier version of the standard Thruxton. Triumph Motorcycles flew Bike India to London, England recently to give us a look at the entire line up which will go on sale in UK and other developed markets from January 2016 followed by launch in other markets like India and Brazil. Pricing is not out yet however, I believe that if Triumph wants to make a big noise with this new line-up and especially with the new Street Twin, they need to price the Street Twin at least Rs 50,000 lower than the current Bonneville and that goes for the other four bikes as well. However, we will only know more about the pricing once the company decides on the India launch date.