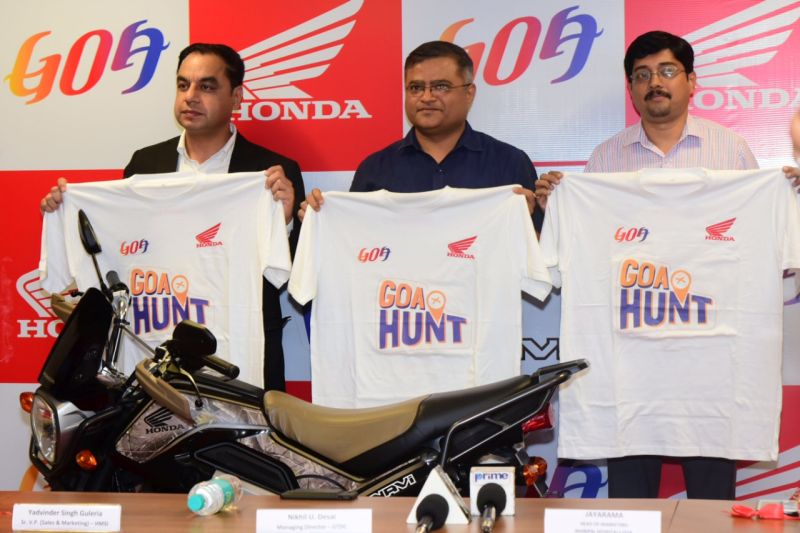 If you thought the Honda Navi was fun to ride, but Honda have ramped up the fun quotient at a special event. Goa Tourism Development Corporation in association with Honda Motorcycle and Scooter India (HMSI) have put together the first edition of the Navi Goa Hunt. The event will have the participants exploring fresh facets of India's party capital on the Navi over two days.
The event will be flagged off on March 23. The hunt will have the participants explore Goa while completing surprise tasks at each location. Apart from the tranquil beaches, sports, adventure, cuisine and nightlife, Goa has a side that is left unexplored by many. That is exactly what the Goa Hunt aims to exploit. The teams that set out on this adventure will consist of renowned journalists and online bloggers. Each team will have to navigate (pun intended) their way through ten stages spread over two days by decoding cryptic messages pertaining to the uniqueness of the Navi and the cultural flavours of Goa.
The event will draw to a close on March 24 with a prize distribution ceremony.
Story: Joshua Varghese