KYMCO, now also in India as 22KYMCO, showcased some interesting models at EICMA 2019. The KYMCO RevoNEX high-performance electric motorcycle and the new Ionex-powered i-One DX were the highlights.
RevoNEX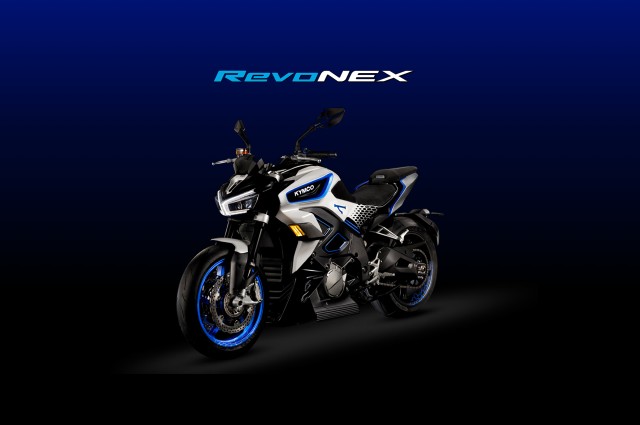 The electric motorcycle segment looks set to receive a major kick forward with this, the KYMCO RevoNEX all-electric motorcycle, bringing stunning looks and performance figures with zero tail-pipe emissions; not to mention the absence of a tail-pipe altogether. The RevoNEX promises a 0-100 km.h time of 3.9 seconds and is capable of a top speed of over 200 km/h. The motor is harnessed by a six-speed gearbox; making this a unique proposition and should entail some major fun when astride. KYMCO haven't shared any information particular to the battery or drive motor yet, so no estimate about range or output can be speculated upon. However, that sprint from standstill doesn't come from a tiny, low-kW motor so we can expect some more than decent output figures and battery capacity figures.
KYMCO i-One DX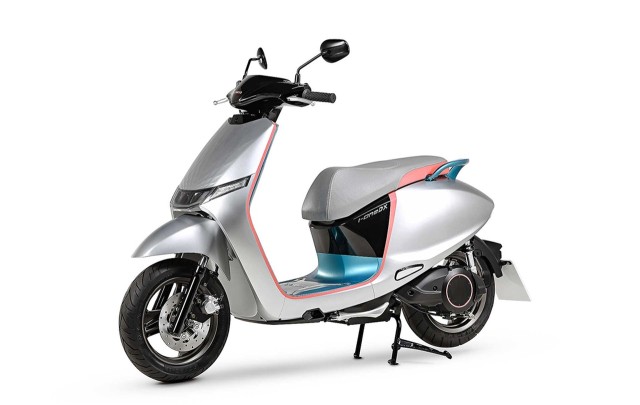 KYMCO also showed off their new Ionex-based electric scooter. The Taiwan-based manufacturer is betting big on electric mobility in an interesting way. The introduction of the Ionex removable battery system means patrons won't have to worry about depleted batteries. With KYMCO ready to enlarge their electric range, the i-One DX is that looks close to production-ready. It features modern lines, 12-inch wheels and is equipped with two Ionex system batteries allowing for a maximum range stated to be around 100 km, with a top speed capability of about 75 km/h. The batteries weigh six kilograms and are easy to transport.
22KYMCO presently offer the iFlow electric scooter, the Like 200, and the X-Town 300i ABS 300-cc maxi-scooter in India.