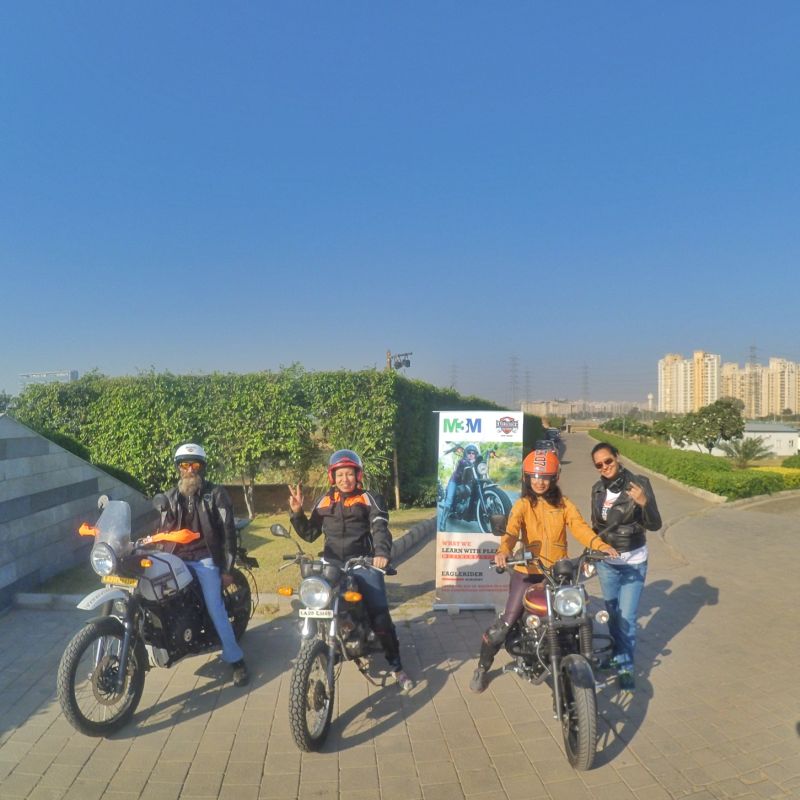 Delhi-based women were in for a treat as EagleRider India and M3M India made two-wheeler riding a more accessible reality for them.
EagleRider India in association with M3M India successfully pulled of their first motorcycle training program exclusively for women. The aim behind the program was to get Delhi-based women riders on board and provide them with a detailed understanding of how a motorcycle works and a hands-on lesson from seasoned riders.
The EagleRider India academy has a 10-hour training program which is inclusive of training and a highway breakfast ride. The program aims to teach women to ride motorcycles in a day. They will also be taught how to start a motorcycle, properly use the clutch and gears and various manoeuvring techniques. They will also be taught how to deal with the various challenges a rider might face on the highways and in the streets. EagleRider India provide the participants with motorcycles and protective gear.
Samar J S Sodhi, franchise owner EagleRider India said, "EagleRider Academy is committed to deliver exceptional experiences to the riding community. We want the Academy to emerge as an enabler for every woman in Delhi who desires to learn the joy of riding in a controlled and safe environment".
To learn riding, any woman above the age of 18 with a will to ride can drop an e-mail with their details to mandy@eagleriderindia.com. They will get in touch with you and help you learn to ride at the M3M Experia – sales gallery at Sector 65, Golf Course Road extn. The only criteria they ask for are a valid motorcycling license, the ability to ride a bicycle and a passion to ride motorcycles.