Ducati have revealed a new single-cylinder engine after almost 30 years called the Superquadro Mono. Here are some insights into the most powerful single-cylinder motor in the world.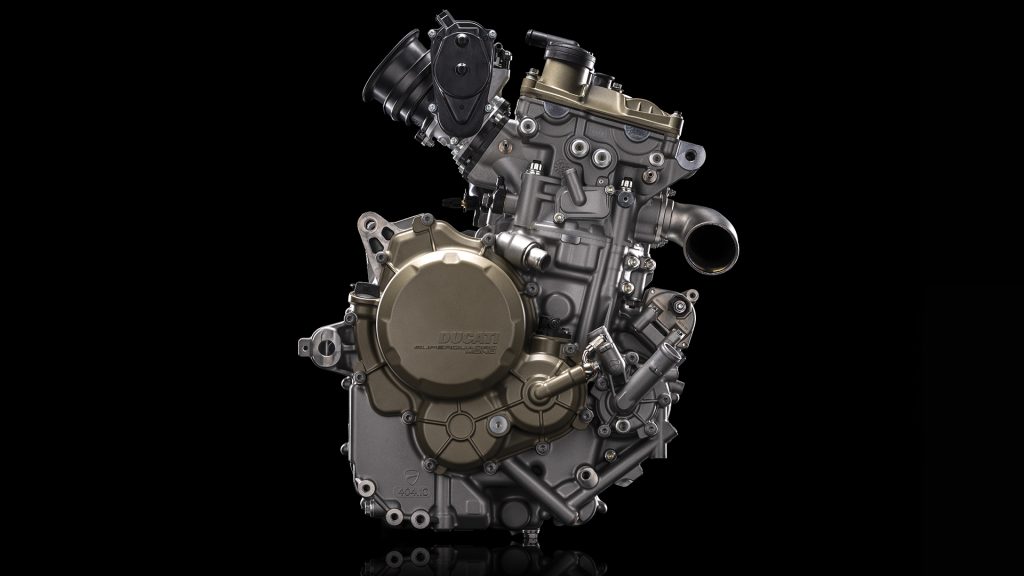 The Supermono 550 was the last Ducati motorcycle with a single-cylinder engine and it was produced from 1993 to 1997. Fast forward to 2023 and we have a new engine from Ducati called the Superquadro Mono which a displacement of 659 cc, is equipped with a Desmodromic system and sets itself as the new benchmark in the category in terms of performance. This motor is based on the Panigale 1299 engine; the 1285-cc Superquadro, which was the most advanced street-legal twin-cylinder Ducati of its time. The Superquadro Mono inherits the 116 mm diameter piston from the Panigale engine, the shape of the combustion chamber, the 46.8 mm diameter titanium intake valves, the 38.2 mm steel exhaust valves and the Desmodromic system.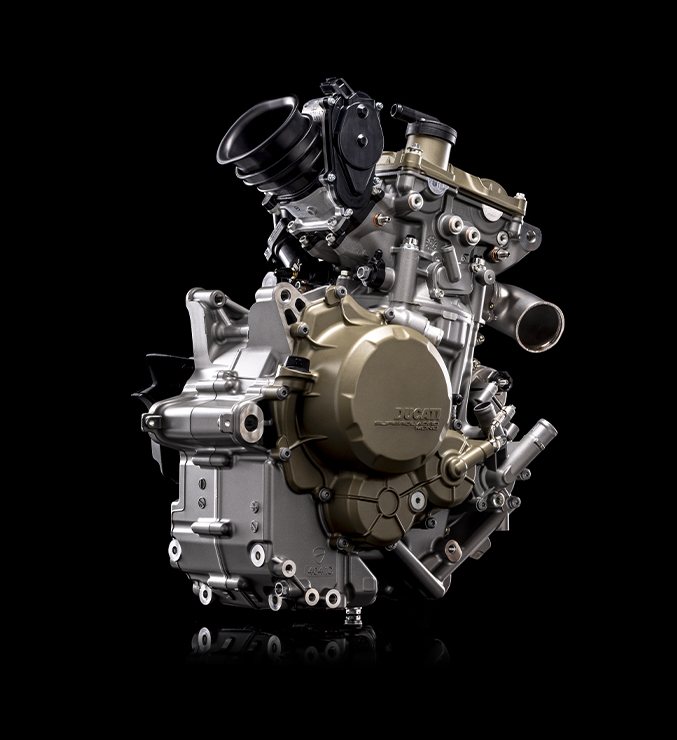 Ducati says that the name Superquadro comes from the extreme ratio between the bore and stroke which, thanks to the very short stroke, allows it to reach rotation speeds typical of racing engines. On the Superquadro Mono this ratio is equal to 1.86 and is the most extreme in the category thanks to a stroke of just 62.4 mm. The bore of 116 mm allows the adoption of large diameter valves to benefit performance, which would not be possible without the Desmodromic system. This system, which Ducati also uses on the MotoGP bikes, allows the limits imposed by the valve springs to be overcome, enabling extreme valve lift laws. In this way, the Desmodromic system contributes significantly both to performance and to the possibility of reaching very high rotation speeds.
The Superquadro Mono puts out 77.5 hp at 9,750 rpm and in first gear only, the limiter is set at a 10,000 rpm redline, making it the most powerful road going single-cylinder. Meanwhile, it generates 62.7 Nm of peak torque at 8,000 rpm which is said to be distributed in a favourable manner, resulting in linear and exploitable power delivery. All this while complying with the Euro 5 regulations. The Superquadro Mono also becomes the first single-cylinder with the highest maintenance intervals: 30,000 km for checking and eventual valve clearance adjustments. In racing configuration with a Termignoni exhaust, this single-cylinder power goes up to 85 hp at 9,500 rpm. The Superquadro Mono will also be used on motorcycles for A2 licence holders in a detuned version.