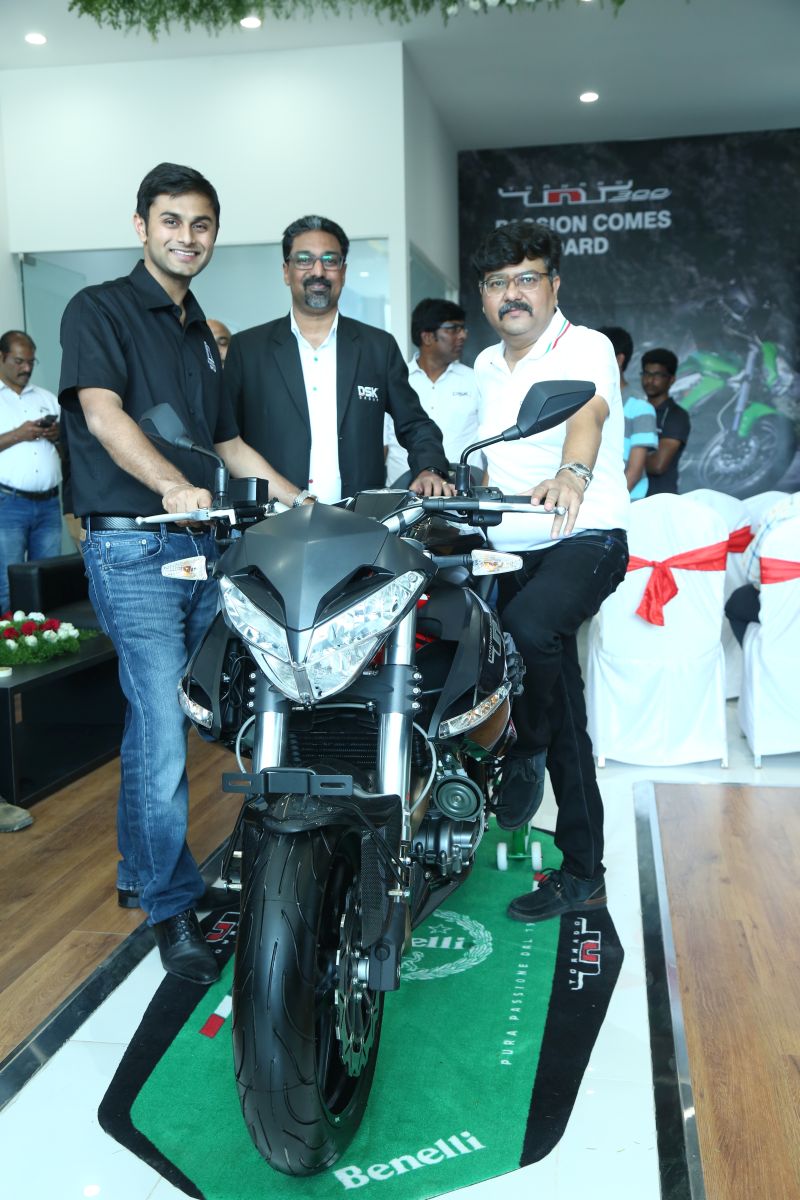 With the launch of the showroom in Vijayawada, DSK Benelli have taken up their total count to 23 showrooms across India.
The Italian motorcycle brand is one of the fastest growing motorcycle brands in the country and their speed is partially owed to their continuous expansion of sales and service networks. With the inauguration of their first exclusive showroom in Vijayawada, they currently boast of having a network of 23 showrooms across India.
The showroom will showcase their entire range of Tornado Naked Tre or TnT motorcycles, from the single-cylinder TnT 25 to the triple-cylinder TnT R. The pricing of their entire range according to ex-showroom prices in Vijayawada are as follows:
TnT 25 – Rs 1.83 lakh
TnT 300 – Rs 3.08 lakh
TnT 600i (ABS) – Rs 5.83 lakh
TnT 600 GT – Rs 6,11 lakh
TnT 899 – Rs 9.70 lakh
TnT R – Rs 12.07 lakh
The showroom is located at NH-5, Prasadampadu village under the dealership of 'Jhabakh Auto Pvt. Ltd'.