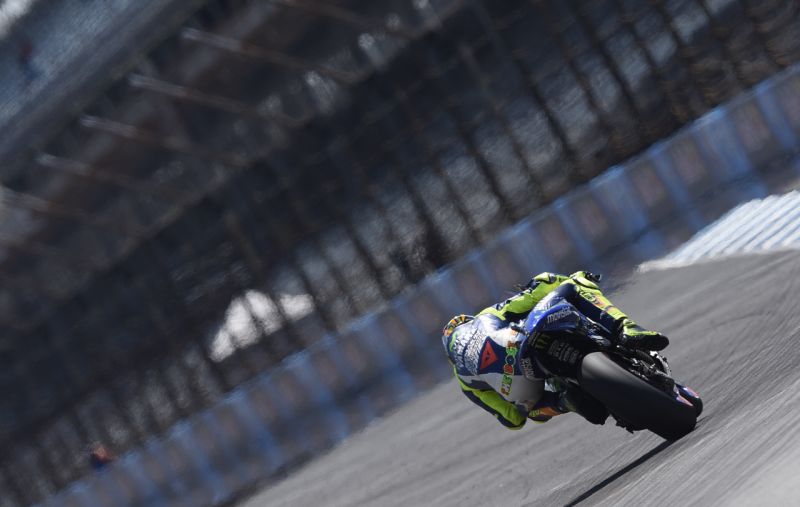 What the 21st century owes to motorsports and why it's good for you
Not everyone is a motorsport enthusiast and not everyone has a neurotic urge to wring the throttle till the landscape is a nebulous blur. And that is understandable. To use a motorcycle purely as a means of transport is certainly a prudent, utilitarian approach to motoring and a rational justification of a vehicle's primary function. However, one cannot dispense mankind's urge to compete and the competition factor associated with motoring.
The roots of racing date back to 1894 when inter-city car races were held all across Europe. The two-wheeled world caught on soon after and racing just followed naturally. Even in Europe when the inter-city races were held, most famously between Paris and Vienna, a special motorcycles category was also held. The earliest race tracks were basically horse-racing ovals and velodromes and subsequently in 1909, dedicated wooden tracks, purpose built for motor-racing cropped up. Motorcycle racing in particular owes much to the Isle of Man, the Mecca of motorcycle racing where the first Tourist Trophy (TT) races were held in 1907.
There are multiple schools of thought when one discusses this potentially dangerous, substantially life threatening form of sport. Most are plain indifferent and might be amazed by the superlatives of the sport. They will drop their jaws in amazement at the slow motion footage of Marquez scraping his elbow on the apex. They will smirk and smile enviously and dispense it as sport for the crazies. And most of the times, they don't mean it in a pejorative sense, quite the opposite actually.
Given its inherently dangerous nature, motorsport has claimed several lives in the pursuit of the chequered flag. It is true that life expectancy goes down when one intends to scrape knees on decreasing radius corners for a living. But then again, you increase your chances of drowning by getting a pool in your backyard! And your family's too! In fact, the element of danger is not too far away. Even something as mundane as commuting in the local trains of the Maximum City can get you killed in these exceedingly violent times.
Paint me the devil's advocate if you may but I'd like to raise a few points in favour of the sport and I shall attempt it without my undying love of the sport to dilute the rationality of my arguments. First and foremost, racing has one winner! There isn't room for another. And the rules of the sport are to beat the one holding the numero uno position. And that calls to the fore those who are willing to go the extra mile, who are willing to build and create technologies to make the tools of racing – cars/bikes/quads/trucks – go faster or handle better. Racing provides the proving ground to consistently test and develop technologies. Invariably a toned-down, economic and a feasible version of these technologies trickle down to our passenger cars and bikes. We need to take a good look at our vehicles and an even closer look at the vehicles from the yesteryears.
A shining example of this is the infamous crash-helmet. As poorly as this device might have rubbed off on us Indians, the helmet has saved numerous lives from inception, globally. An Internet search on the development of the helmet will reveal its deep-rooted association with the race-track. What started out as leather caps and goggles have now evolved to Carbon-fibre helmets which are capable reading out navigation information on a head-up display. Hard-tail motorcycles offered spring-loaded seats and that was the only form of suspension in the early years of racing. Now, we have the event-based suspension which modifies the set-up of the system to improve traction in the varying conditions one may encounter. Incorporation of electronics has allowed us to use multiple modes and facilitate rider aids in order to improve rider control in the most trying conditions.
Another example of this technology-transfer is fuel-injection which has made our cars and bikes so much more fuel-efficient and reliable in comparison to the vehicles from the yesteryears. Born of thoroughbred racing pedigree, the 1952 Mercedes-Benz 300 SL was not only the fastest car of its time, but also the first car to feature the technology. The 300 SL won races at the 24 Hours of Le Mans, Eifelrennen at the Nürburgring, and also Mexico's Carrera Panamericana. What started off with an open-loop system that used a bulky six-piston mechanical fuel pump has evolved into closed-loop system that employs a 200-bar fuel pump and an arsenal of sensors to modulate the combustion in the engine – capable of three or more injections per power stroke! And this is not prototype technology which comes across as black-magic in the closed confines of an R&D centre in Germany. This is technology that has trickled down to our very own road cars which compete for an edge in fuel efficiency to the last decimal.
While motorsport can never ever be devoid of danger, one cannot deny the progress the industry has made to avoid and reduce the magnitude of accidents. In the early years of racing, fatalities were not uncommon, but these have not been in vain. With every passing season, better technology gets more accessible to road-going vehicles.